Texas grandma shoots, kills massive gator linked to missing miniature horse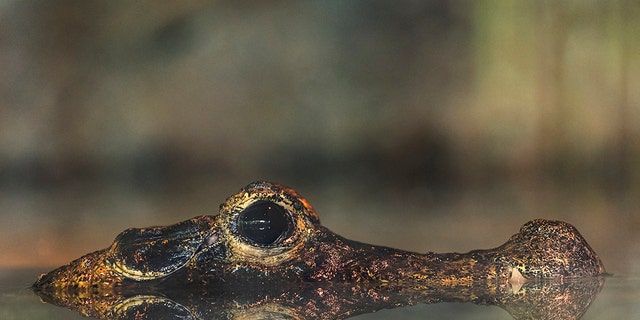 Watch out for this "big boss."
A great-grandmother in Texas recently killed a massive alligator, according to a Facebook post.
"One shot ——-> One Big-un down!" Facebook user Scott Hughes wrote on Monday when sharing snaps of the creature nabbed by Livingston mayor Judy B. Cochran.
Hughes' post said the male gator weighed in at 580 pounds.
GIANT 'CONTRACTING CREATURE' SPOTTED ON BEACH STUNS FAMILY: 'IT'S ALIVE'
The woman's kill recently went down at her ranch in Goodrich, the Houston Chronicle reported.
"We think this is the gator that ate one of our miniature horses several years ago, as big as this gator was, he could've easily eaten it," Cochran told the newspaper. "Typically the gators don't bother us, but we've been looking for (this one)."
Cochran said the creature would be used for food and fashion.
GREAT WHITE SHARK LAIR IN PACIFIC OCEAN DISCOVERED BY SCIENTISTS
"Moye Taxidermy will be processing it, we'll eat the meat, have the head mounted and have the ridgeback part of the tail in my office," she explained.
Cochran added, "We'll have the hide tanned to make some boots out of it, you can only make boots from the belly."
The hunt was ethical, according to the mayor.