Terrifying climate change warning: 12 years until we're doomed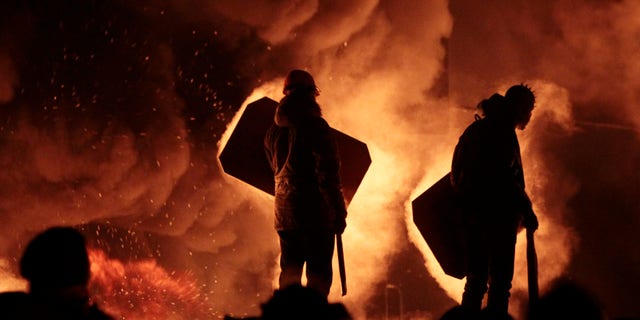 Earth is on track to face devastating consequences of climate change – extreme drought, food shortages and deadly flooding – unless there's an "unprecedented" effort made to reduce greenhouse gas emissions by 2030, a new United Nations report warns.
The planet's surface has already warmed by 1 degree Celsius – or 1.8 degrees Fahrenheit – and could see a catastrophic 1.5 C — 2.7 F — increase between 2030 and 2052, scientists say.
"This is concerning because we know there are so many more problems if we exceed 1.5 degrees C global warming, including more heat waves and hot summers, greater sea level rise, and, for many parts of the world, worse droughts and rainfall extremes," Andrew King, a climate science academic at the University of Melbourne, said in a statement to CNN.
The stunning statistics were released Monday in a report by the United Nations Intergovernmental Panel on Climate Change, which warned that we must take "rapid, far-reaching and unprecedented changes in all aspects of society" in order to save our planet.
Scientists with the Nobel Prize-winning IPCC said in order to have even a 50-50 chance of staying under the 1.5 degree cap, the world must become "carbon neutral" by 2050. Any additional carbon dioxide emissions would require removing the harmful gas from the air.
If nothing is done, Earth can expect heat wave temperatures to rise by 3 degrees Celsius, more frequent or extreme droughts, an increase in deadly hurricanes and as much as 90 percent of coral reefs dying off — including the Great Barrier Reef in Australia, according to the report.
Countries in the southern hemisphere would see the most drastic effects.
"The next few years are probably the most important in human history," IPCC co-chair Debra Roberts, head of the Environmental Planning and Climate Protection Department in South Africa, told Agence France-Presse.
Efforts to curb climate change must also extend beyond the 2015 Paris Agreement reached among 197 countries – which President Trump withdrew the US from in June 2017.
"The window on keeping global warming below 1.5 degrees C is closing rapidly and the current emissions pledges made by signatories to the Paris Agreement do not add up to us achieving that goal," said King.
Staying within the 1.5 degrees C target, instead of 2 degrees C, would result in the global sea level rising 3.9 inches less by 2100, reducing flooding. It would also cut down on species loss and extinction and reduce the impact on various ecosystems.
"There were doubts if we would be able to differentiate impacts set at 1.5 C and that came so clearly. Even the scientists were surprised to see how much science was already there and how much they could really differentiate and how great are the benefits of limiting global warming at 1.5 compared to 2," Thelma Krug, vice-chair of the IPCC, told Reuters. "And now more than ever we know that every bit of warming matters."
With Post Wires
This story originally appeared in the New York Post.