Team seeks to discover if tale of King Harold is true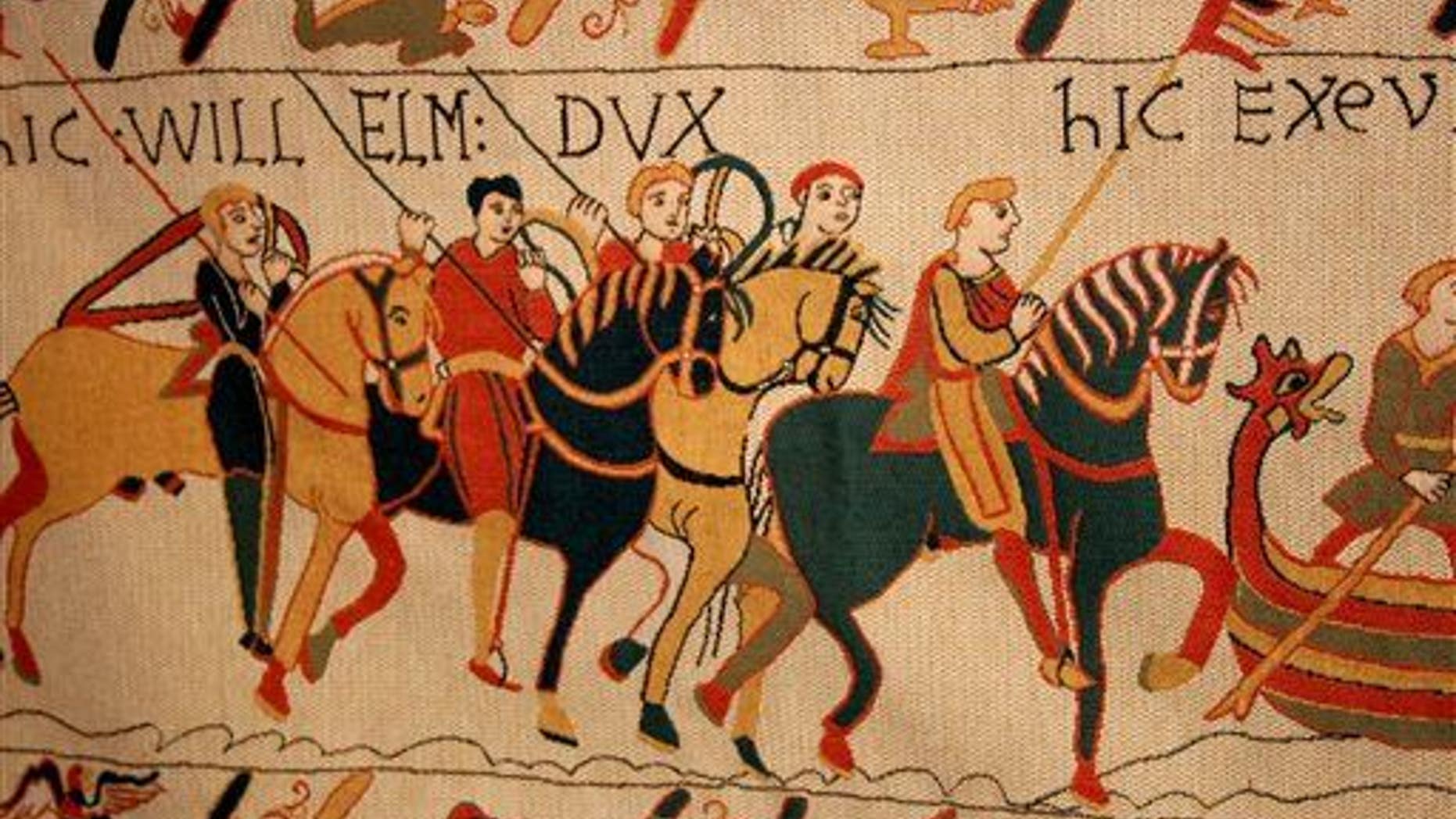 King Harold II's death is immortalized in the Bayeux Tapestry, which shows England's final Anglo-Saxon king taking an arrow to the eye during the Battle of Hastings on Oct. 14, 1066; Norman knights then were said to have hacked him to pieces.
Now, a team is tugging on the tapestry's threads to see if that story holds. The same geological survey company that unearthed Richard III under a parking lot will tomorrow (that's the 948th anniversary of the death) scan the ground where Harold is supposed to be buried in an investigation of an alternate tale: that the king actually survived and lived another four decades as a hermit.
That theory was penned in a document called the Vita Haroldi in the 12th century, and amateur historian Peter Burke believes it to be true, so much so that he's funding the scan at Essex's Waltham Abbey Church.
King Harold is said to be buried in a tomb at the High Altar there, but Burke suspects he's actually interred about 45 feet away, near the east wall.
"We have the Norman story put through the Bayeux Tapestry—the English story is a different one," he tells the Independent. As the Telegraph reports, Burke hopes the scan will reveal Harold's body—and that it will prove to be the remains of an elderly man, indicating the king did indeed regain health and then fled to Germany two years later.
Should the scan surface "old man, 6 foot 1, with scarring to his temple and cheek ... then we will need a DNA test," Burke tells Culture24.
Who would be in the tomb then? The Hertfordshire Mercury reports Harold's wife, Edith, could have IDed a headless knight as her husband in order to hide the truth.
(Another big discovery relates to Alexander the Great.)
This article originally appeared on Newser: Is Grisly Tale of King Harold True? Hunt for Body Begins
More From Newser