Stunning space photos show 'nightmare' Hurricane Florence swirling over the Atlantic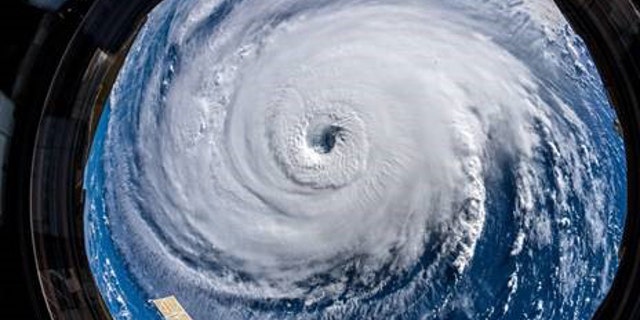 Incredible images captured from the International Space Station show Hurricane Florence barreling toward the U.S. East Coast.
European Space Agency astronaut Alexander Gerst tweeted pictures taken 249 miles above the eye of the storm. "Watch out, America! #HurricaneFlorence is so enormous, we could only capture her with a super wide-angle lens from the @Space_Station, 400 km directly above the eye," he wrote. "Get prepared on the East Coast, this is a no-kidding nightmare coming for you. #Horizons
NASA EXPLORES PLACING ADS ON ROCKETS, ALLOWING ASTRONAUT ENDORSEMENTS: REPORT
"Ever stared down the gaping eye of a category 4 hurricane? It's chilling, even from space," he wrote in another tweet.
NASA also posted an incredible video of Hurricane Florence viewed from space.
Millions of people in the path of Hurricane Florence are frantically preparing for a monster storm that's anticipated to make landfall sometime early Saturday morning. Residents in states from Virginia to Georgia — especially those who live in flood-prone areas or on the coast — must decide whether to stay or go.
The Associated Press contributed to this article.
Follow James Rogers on Twitter @jamesjrogers