Stunning photo captures 'dinosaur lightning'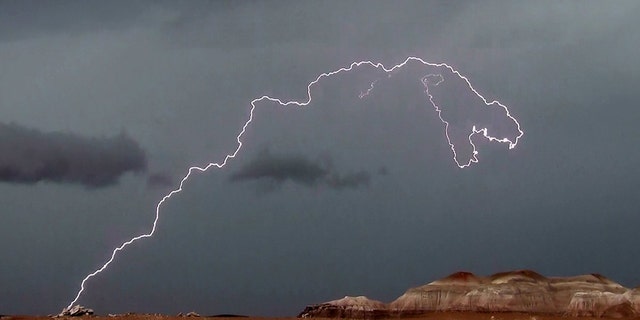 The U.S. Department of Interior has shared a stunning photo on their Twitter feed that shows a jagged bolt of lightning that evokes the shape of a tyrannosaurus rex.
A spokesperson for the department tells FoxNews.com that the photo was taken on July 26, 2013, in Arizona's Petrified Forest National Park.
Credit goes to the National Park Service's Hallie Larsen, who took the striking photograph.