Study: Shroud of Turin reveals crucifixion's shape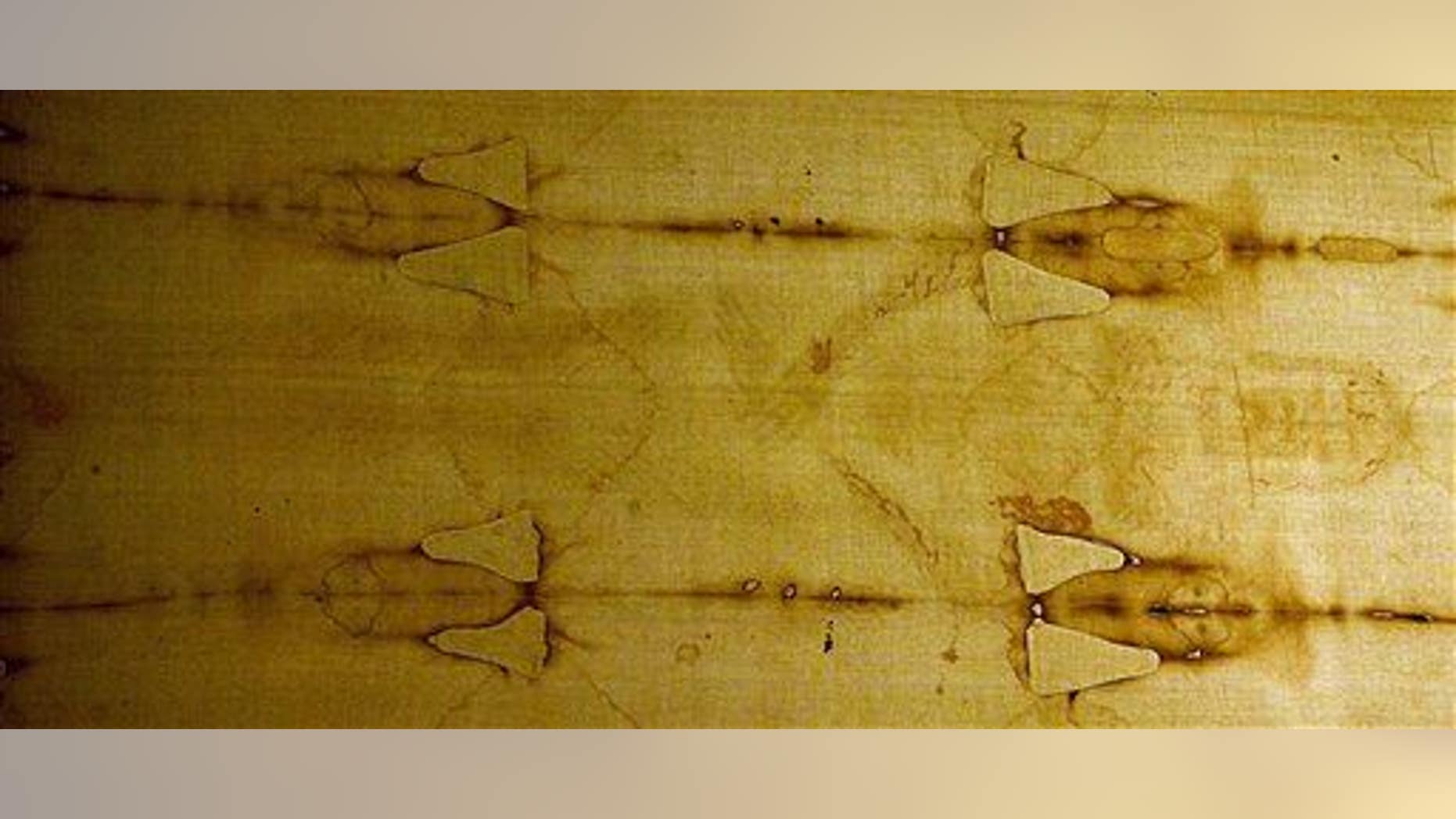 Picture Christ on the cross, as you've seen him on countless statues: The figure is, more than likely, a T-shape one. If the Shroud of Turin truly was Jesus' burial cloth, the reality is something more closely resembling a Y, according to Matteo Borrini.
The forensic anthropologist was curious about the left arm's bloodstains, which New Scientist describes as the cloth's "clearest", and whether they were in step with what the body of a crucified man would produce.
So he teamed up with an Italian professor and recreated possible crucifixion positions, while donated blood dripped from a tube affixed to the professor's wrist. They determined that the shroud's marks are indeed consistent with someone who has been crucified—in a Y position, with arms secured above the head.
Borrini calls the position "very painful," and one that could have led to death by asphyxiation. His findings are in line with those of two doctors who have studied the shroud and come to similar conclusions.
And while Borrini isn't making any claims as to the linen cloth's authenticity, he does say that if it's a forgery, it's a fairly remarkable one, since the blood pattern syncs so closely with what a crucified body would produce.
(Another recent study suggests the shroud may have been created by an earthquake.)
More From Newser