Students build giant Tesla coil that shoots 15-foot sparks to Mario Brothers theme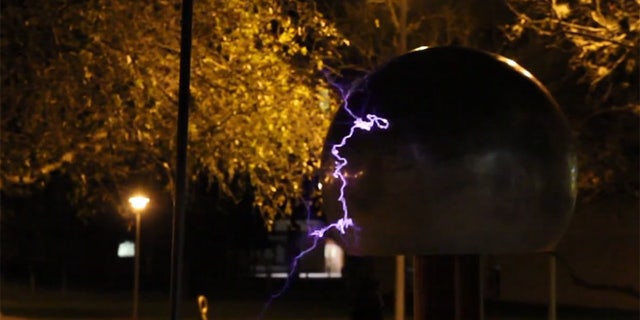 NEWYou can now listen to Fox News articles!
Engineering students at the University of South Florida have built a massive Tesla coils that shoots 15-foot-long sparks to the tune of Super Mario Brothers.
Members of the student run organization X-labs have been working on the dual-resonant solid-state Tesla coil, which is capable of producing an alternating current, for two years.
But there's a kicker. The group, which meets weekly, programmed the resonant transformer circuit to burst electricity to the beat of various pitches. The result is an incredibly cool science project that responds to geek-certified melodies. The team plans to show off their creation at the USF Engineering Expo on Feb. 22-23.
"I wanted to have science demos to show kids at the Expo," Joe Register, founder of X-Labs and a Ph.D. student in electrical engineering, told the student-run Oracle. "Our goal is to have a Blue Man Group-like show."
Check out the final result: