Story of how US soldier saved 200 Jews is finally told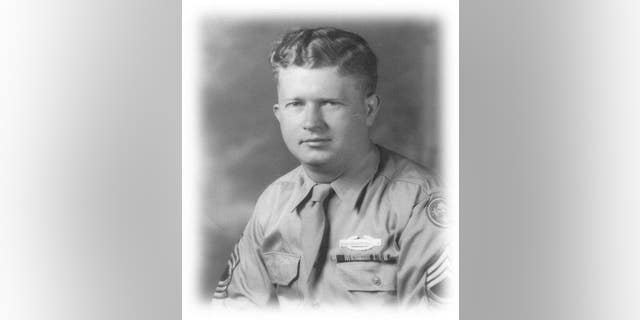 Roddie Edmonds is the first US soldier to receive Israel's Righteous Among the Nations honor, 70 years after he risked his life to save 200 Jews. The native of Knoxville, Tenn., was captured in the Battle of the Bulge in late 1944 and held at German POW camp Staleg IXA, according to Yad Vashem Holocaust Museum.
When the Nazis ordered all Jewish-American POWs to step forward on Jan. 27, 1945, Edmonds—the highest-ranking noncommissioned officer at the camp—ordered 1,000 US soldiers to do so, regardless of their religion, per the AP.
"They cannot all be Jews!" a German commander said, per Yad Vashem. "We are all Jews here," Edmonds replied, adding soldiers didn't need to divulge their religion under the Geneva Conventions.
The commander then put a gun to Edmonds' head. He said, "'I'll give you one more chance. Have the Jewish men step forward or I will shoot you on the spot,'" Edmonds' son, the Rev.
Chris Edmonds, tells NPR. "They said my dad paused, and said, 'If you shoot, you'll have to shoot us all.'" The commander yielded. Chris Edmonds believes his dad's move saved 200 lives.
Edmonds died in 1985 and his untold story nearly died with him. How it surfaced is fascinating: Some time after his father's death, Chris Edmonds read an article about Richard Nixon's purchase of a tony Manhattan townhouse from a man named Lester Tanner—who mentioned that Edmonds saved his life.
The son then embarked on a quest to find Tanner. Edmonds was honored on Wednesday as only the fifth American to receive the Israeli honor, the country's highest for non-Jews who undertook heroic acts in WWII.
He is now being considered for a Congressional Medal of Honor. (Read about another WWII hero.)
This article originally appeared on Newser: Story of How US Soldier Saved 200 Jews Finally Told
More From Newser