Stonehenge-area inhabited thousands of years prior to building of monument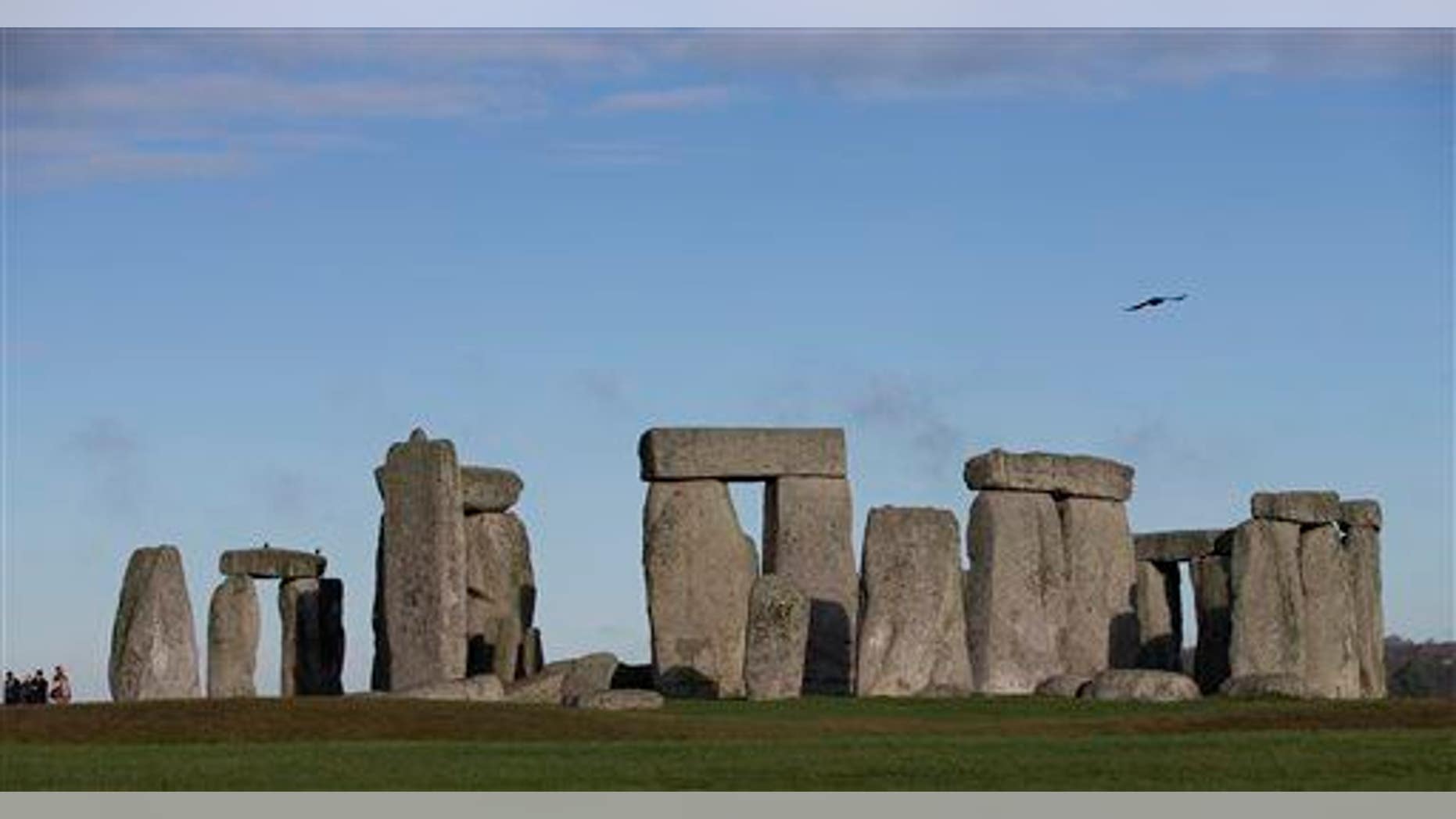 The ancient monument of Stonehenge dates back to between 2500 BC and 3000 BC—but when it was built, people had already been living in the area for millennia, researchers found after a dig.
Artifacts from what is now Amesbury, the nearest settlement to Stonehenge, dated to 8820 BC. It's been inhabited ever since, the BBC notes, making it Britain's oldest settlement, something the Guinness Book of Records has now officially recognized.
(As such, Thatcham has lost the honor.) The year was established after burnt flints and large animal bones were unearthed; they point to feasts held there, Smithsonian reports.
"The site blows the lid off the Neolithic Revolution in a number of ways," says researcher David Jacques, who notes that it provides evidence of "people staying put, clearing land, building, and presumably worshiping, monuments." Experts had believed the stones were erected by European immigrants, notes Culture24, but in fact the area was a hub for people in the region, says Jacques.
It "was a forerunner for what later went on at Stonehenge itself," he says. "The first monuments at Stonehenge were built by these people. For years, people have been asking why is Stonehenge where it is; now at last, we have found the answers." Giant pine posts were placed in the area long before Stonehenge was there, sometime before 6590 BC, reports the Guardian; the study offers a "missing link" between the posts and the stone monuments.
(Click to read about Stonehenge's sonic secret.)
More From Newser