Stephen Hawking: 'God particle' could wipe out the universe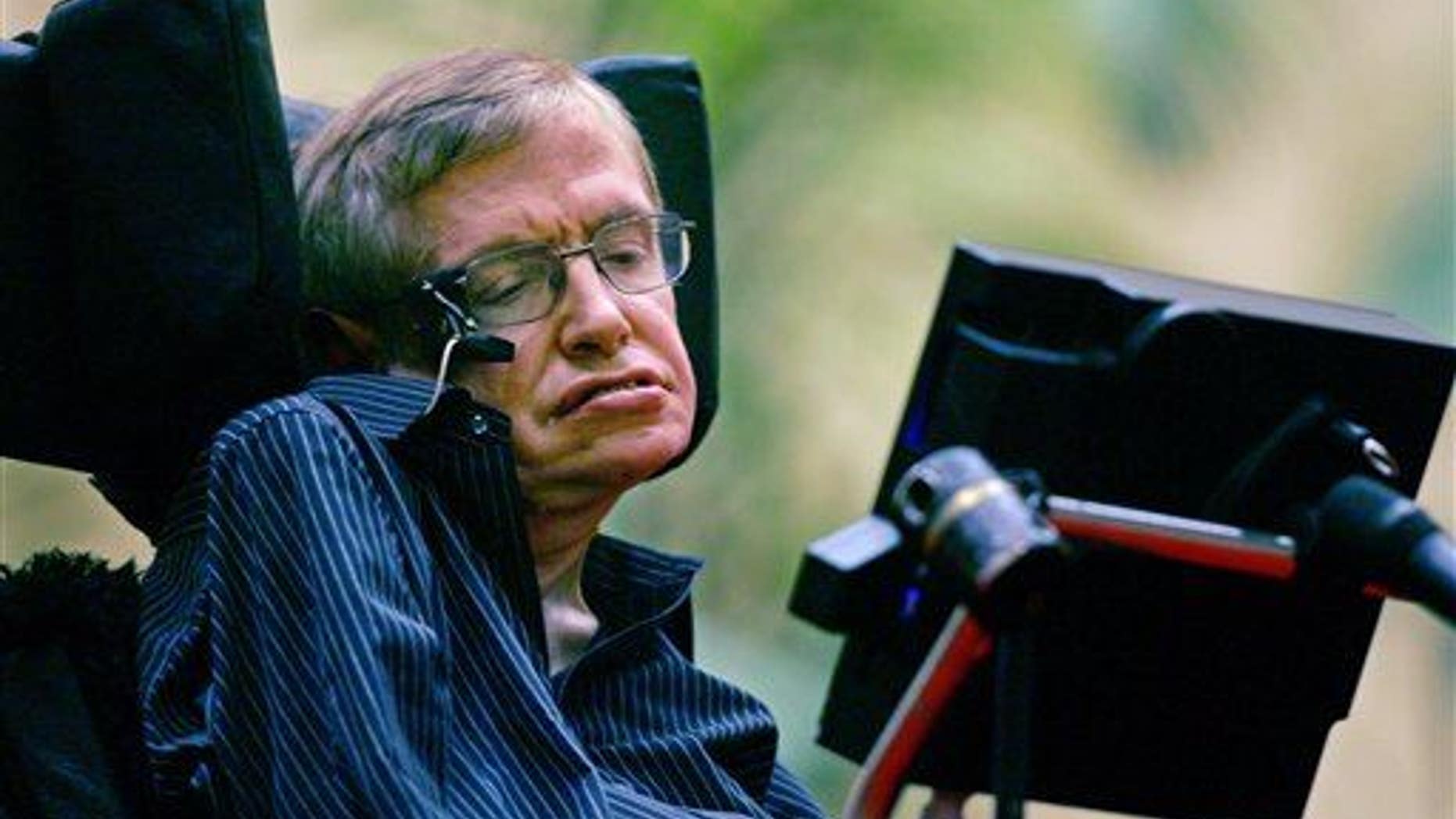 Stephen Hawking has already warned that aliens might wipe out the human race. Now another mild prediction: The Higgs boson or "God" particle could cause a "catastrophic vacuum delay" that undermines space-time and destroys the universe, reports the Sunday Times via CNET.
How so? Well, the particle "has the worrisome feature that it might become metastable at energies above 100bn giga-electron-volts (GeV)," he writes in the introduction to a new book of scientist lectures called Starmus, reports Mic.com.
But a particle accelerator that reaches 100bn GeV "would be larger than Earth, and is unlikely to be funded in the present economic climate," Hawking adds wryly.
In other words, the Higgs boson discovery at the Large Hadron Collider in Switzerland two years ago "did not cause this problem, and collisions at the LHC could not trigger the instability, because their energies are far too low," a physicist tells the Daily Mail.
What's more, reports the IB Times, Hawking says the particle's potential to destruct can give us scientific insights, and "places important constraints on the evolution of the universe." Hawking's penchant for drama is nothing new: Scientists have long criticized him for "hyping" the facts with doomsday predictions—like a man-made virus killing off humanity in 1,000 years, or climate change raising Earth's temperature to 480 degrees Fahrenheit, notes Mic.com.
(He has also theorized that there are no black holes.)
More From Newser