Stargazers' delight: All five visible planets set to showcase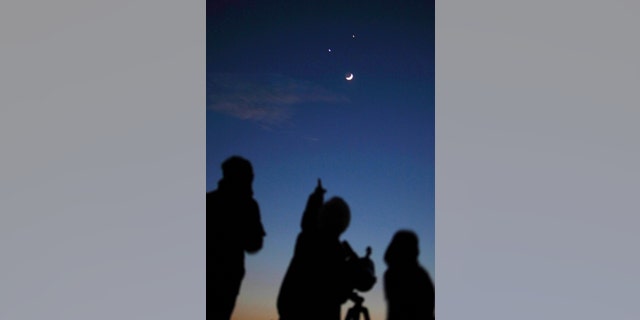 Stargazers are in for a treat over a decade in the making that starts later on this month.
From Jan. 20 to Feb. 20, the five visible planets: Mercury, Venus, Mars, Jupiter and Saturn will be simultaneously visible in the predawn and dawn sky.
Related: Bright planets, Moon, put on New Year's show
Visible planets are those that can be easily seen by the naked eye. All five planets will be visible this time because their disks reflect sunlight and they will shine with a steadier light than any distant, twinkling stars, according to Earthsky.org.
Related: Exoplanet hunters made key finds in 2015
The last time stargazers were given the opportunity to see all five visible planets was from Dec. 15, 2004 to Jan. 15, 2005.
For those who can't wait until predawn to see all planets up and about this time around, Earthsky also has good news. Jupiter rises in the evening and Mars rises after midnight, followed by Saturn, Venus and Mercury. Interested parties can plan accordingly and watch the planets rise.