Spark of hope for gorillas in Democratic Republic of the Congo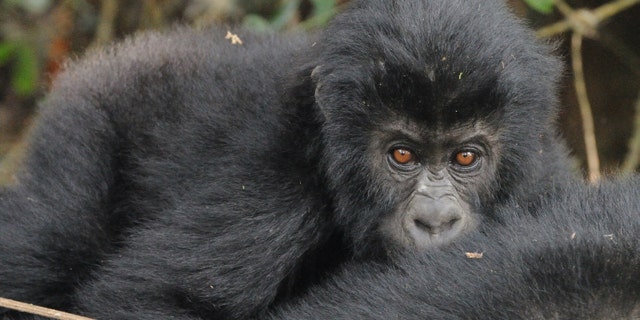 NEWYou can now listen to Fox News articles!
Wildlife conservation experts have announced that the number of gorillas has increased in one part of a national park in the Democratic Republic of the Congo, representing a spark of hope in a landscape of otherwise bad news about the large primates.
Experts from the Wildlife Conservation Society (WCS), as well as the Institut Congolais pour la Conservation de la Nature, found that in one section of the Kahuzi-Biega National Park, gorillas increased to 213, up from 181 five years before.
The scientists found eight solitary male gorillas and 17 groups of gorillas in their count.
Related: Tiger population estimate sparks controversy
They were counting Grauer's gorillas, a gorilla subspecies, and besides this spot, the news otherwise is not good. In fact, the decline of Grauer's gorillas has been "catastrophic," the WCS says: in the past two decades, the population has gone from 17,000 to only 3,800. The International Union for Conservation of Nature (IUCN) considers this subspecies of gorilla to be "endangered."
The WCS blames this decline on the loss of the creature's' habitat, mining for minerals like cobalt, hunting, and civil unrest.
It's that big picture that makes the news about the slight increase in one corner of the Democratic Republic of the Congo all the more important, the WCS says.
Related: Watch this endangered monkey 'chat' with a camera
"The results are very encouraging given the dire situation of the Grauer's gorilla across its range and show that where there is sufficient investment this great ape can be saved from extinction," Richard Tshombe, the WCS country director for the Democratic Republic of the Congo, said in a statement. "This shows what can be done if resources and political will are there to conserve gorillas."
Follow Rob Verger on Twitter: @robverger