SpaceX Falcon 9 Rocket Launches, Despite Snags and Delays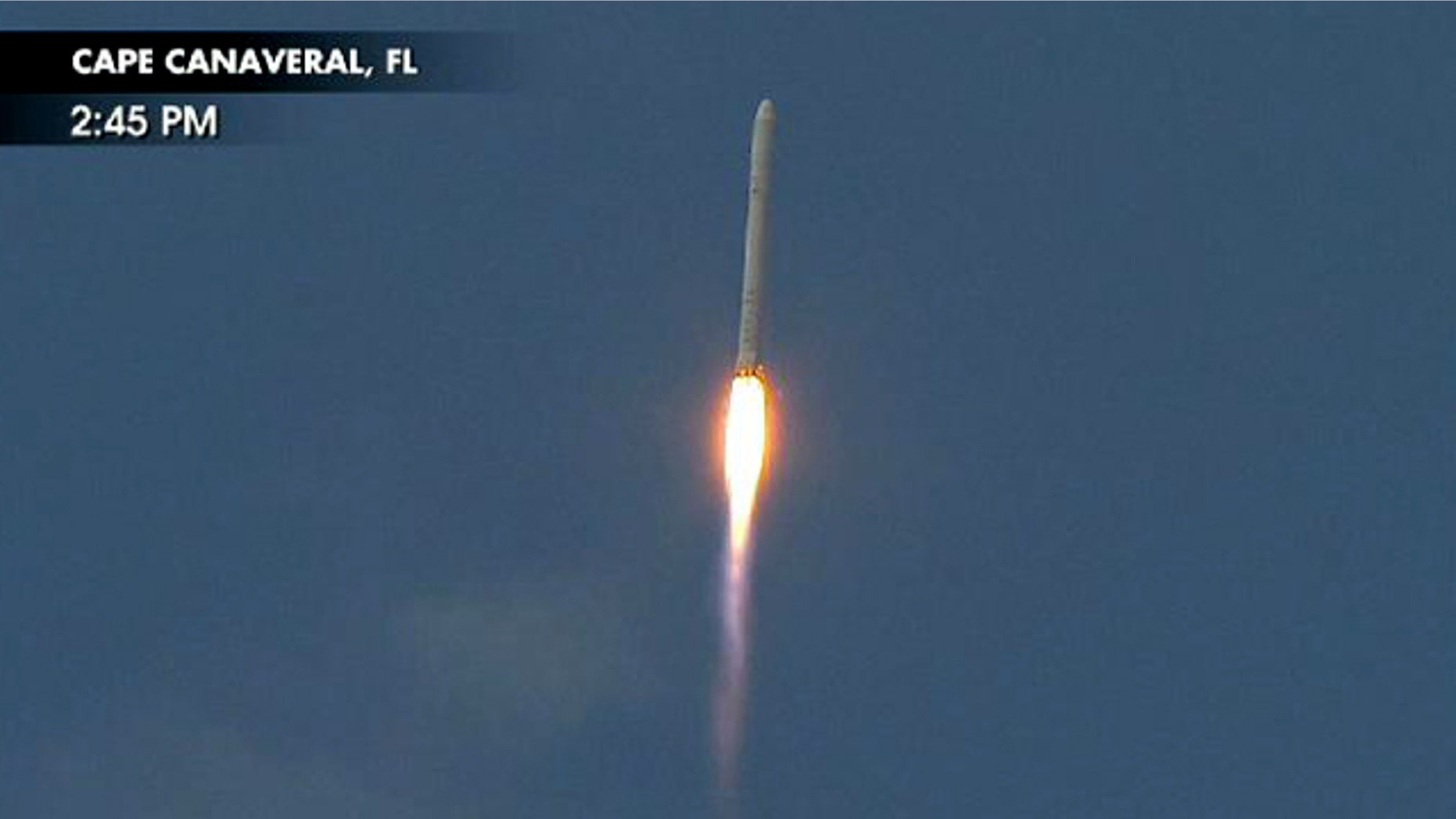 Following a few hours delay and an aborted initial attempt, SpaceX's Falcon 9 rocket -- one of an emerging class of private rockets intended to take the U.S. space program into the 21st century -- finally took to the skies.
The Falcon 9 is carrying a mock-up of the company's spacecraft, named Dragon. The goal of the test flight is to put the capsule into orbit. Eventually, Dragon may be a replacement for the space shuttle.
The launch was hailed as a great achievement by the Planetary Society, a group dedicated to exploring outer space and seeking other forms of life.
"It's hard not to launch into hyperbole at the success of the first Falcon 9 test flight," the group stated. "In advancing commercial spaceflight, today's flight of Falcon 9 could be the first small step towards relieving NASA launchers of the burden of low-Earth orbit, thus freeing the U.S. space agency to reach new worlds."
NASA was pleased with the launch too. Bob Jacobs, deputy assistant administrator of Public Affairs, called the launch "an important milestone in the commercial transportation effort." He added that "this launch of the Falcon 9 gives us even more confidence that a resupply vehicle will be available after the space shuttle fleet is retired."
At 2:45 p.m. the two-stage booster rocket, which was initially scheduled for launch at 11 a.m. EDT (1500 GMT), blasted off into the skies over Florida's Cape Canaveral Air Force Station. The ship made it into Earth orbit, where it will remain for an indefinite amount of time.
The first attempt to launch the Falcon 9 rocket was aborted mere moments before the planned 1:33 p.m. launch; the company reported that the abort occurred following "involved an out-of-limit startup parameter."
Following launch errors or glitches, rockets are designed to put themselves into safety shut down mode, to prevent a cascading series of errors and a cataclysmic conclusion. SpaceX argues that the launch abort is in fact a successful test of the system, proving that safety mechanisms designed to prevent a disaster were working as designed.
"100 percent success would be reaching orbit," SpaceX founder and CEO Elon Musk told reporters during a Thursday teleconference. "Given that this is a test flight, whatever percentage of getting to orbit we achieve would still be considered a good day. If just the first stage functions correctly, it's a good day. It's a great day if both stages function."
With what appears to be a successful test of the rocket, Musk will certainly call this a great day for SpaceX.