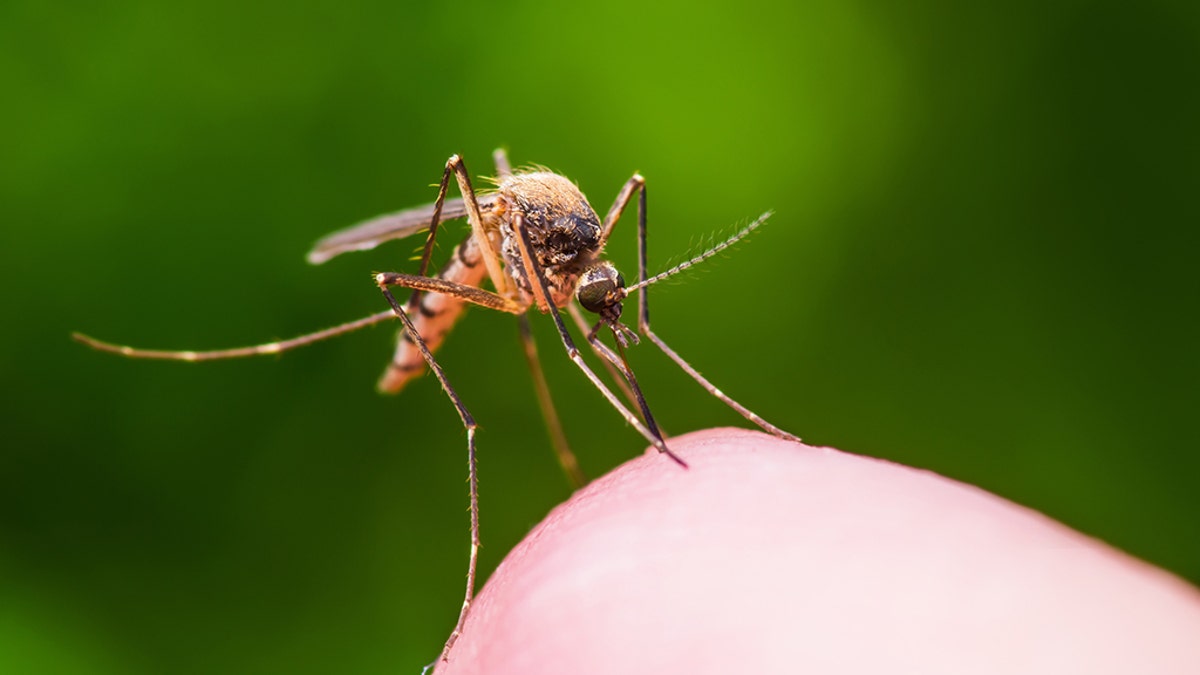 The recent rainfall in Houston, Texas, has caused many residents to see an influx in mosquitoes -- some of which are reportedly the size of a quarter.
Locals took to Twitter this week to express their annoyance with the insects.
"Forgive me for the photos. I need to rant for a moment! While shooting a story in San Leon today, I can't tell you how many mosquitos swarmed @13PhotogReed & me. Every time we hit one there was blood. What is going on?" Steve Campion, a local news reporter, said on Twitter.
SNAKES ON A PLANE: PASSENGER FLEW FROM GERMANY TO RUSSIA WITH 20 SNAKES IN HIS BAG
"Houston, we've got a mosquito problem," another Twitter user wrote.
"I left Dallas this morning and, upon pulling into my garage in Houston, was greeted by 15 mosquitos," wrote another user.
Not only is the population growing, some of the blood-sucking creatures are the size of a quarter, ABC13 reported.
But why does heavy rainfall equate to a rise in these bugs?
When it rains, female mosquitoes take to stagnant water to lay their eggs. The larvae only need half of an inch of water to survive, according to Pestworld.
"With so much rainfall, water gathers quickly and cannot easily evaporate or soak into the ground," the pest-management site said.
FLORIDA DISC GOLFER BITTEN BY ALLIGATOR IN POND
To mosquito-proof a home, the Center for Disease Control and Prevention recommends:
Using screens on windows and doors
Repair holes in screens
Use air conditioning
Empty standing water in tires, buckets, flower pots, bird baths, and more on a weekly basis
ABC13 also reported that planting basil and rosemary, among other plants, can keep mosquitoes at bay.