South Carolina kayaker attacked by falling rattlesnake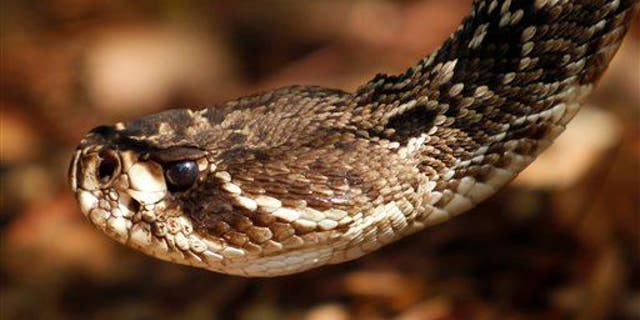 Falling rattlesnakes may not be a hazard most kayakers spend time worrying about, but the threat was all too real for a South Carolina man over the weekend.
Fire and rescue officials in Colleton County say the 28-year-old was hospitalized in critical condition Saturday after the snake fell out of a tree on the Edisto River and bit him twice on the hand, WCSC reports.
Colleton County Fire Chief Barry McRoy says the man's friends managed to capture the snake. After they reached a boat landing, the man—who "was in bad shape, and greatly deteriorated" during an ambulance ride—was rushed to a local hospital, McRoy says.
The Colleton Medical Center had anti-venom ready in the emergency room to treat the man, McRoy says. But in what the fire chief describes as a worrying sign, the man was flown by helicopter to the Medical University of South Carolina in Charleston on Sunday, the State reports.
McRoy says this is the first rattlesnake attack recorded in the county so far this year, though there have been a few nonfatal copperhead attacks. Rattlesnake bites can lead to more serious health problems than a typical copperhead bite, but deaths are rare.
(This Virginia woman was attacked by a copperhead snake inside a steakhouse.)
This article originally appeared on Newser: Kayaker Attacked by Falling Rattlesnake