South Carolina firefighters praised for rescuing 'exhausted' hummingbird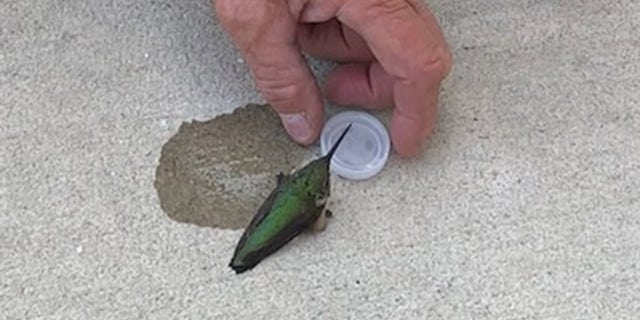 Firefighters in South Carolina have been praised for rescuing a hummingbird that was "exhausted and dehydrated," Richburg Fire-Rescue wrote in an online statement.
ANDEAN FLAMINGOS LAY EGGS FOR FIRST TIME SINCE 2003, CHARITY SAYS
While the fire station said that "several" of its members worked to rescue the bird, two of the firefighters were identified by The Charlottesville Observer as Fire Marshal David McCain and Firefighter Jobeth Holmes. The men sat next to the bird, which was unable to stand or fly, serving it a small cap full of water as they waited for the hummingbird to regain its strength.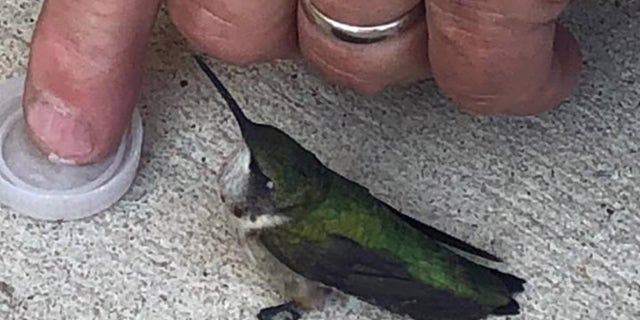 "You can teach almost anyone how to be a firefighter, a medic or just about anything imaginable. What is virtually impossible to teach is compassion," Richburg Fire-Rescue said in the statement. "We are fortunate that we have a tremendous group in our department that has passion and desire to help, regardless of the situation."
PHOTOGRAPHERS ON SKOMER ISLAND ARE CRUSHING PUFFINS TO DEATH WHILE TRYING TO TAKE PICTURES, WARDENS SAY
"Such sweet, compassionate people," one Facebook user wrote.
"Very proud of these people who serve our community," another said.
The bird, which was smaller than one of the firefighter's fingers, eventually flew away.
"This isn't the first time this has happened and knowing our members, it will not be the last!" the fire station said.