Solar eclipse: Green groups fight sun-powered plant over Bighorn worries
NEWYou can now listen to Fox News articles!
One might expect environmentalists to fight a new power plant, but a new battle being waged by California green groups against a solar facility shows there may be something new under the sun, after all.
A solar-powered plant proposed by industrial giant Bechtel on federal Bureau of Land Management property in the Mojave Desert could supply up to 170,000 homes in Los Angeles with electricity from the sun, but it also would make life difficult for about 100 Bighorn Sheep and other critters, according to the Sierra Club and the National Resources Defense Council. Their concerns have convinced the city not to buy electricity from the 350-megawatt Soda Mountain project.
"The green movement is not about creating better forms of energy, it is about minimizing development."
"The City of Los Angeles spoke with one voice and rejected buying power from the ecologically damaging Soda Mountain Solar project," the Sierra Club said in a statement. "Given the Bureau of Land Management's recent decision to approve the project, this leadership from Los Angeles is well-timed and makes a powerful statement."
The BLM approval, issued earlier this month, scaled back the size of the plant and established safeguards for the sheep, as well as fish, desert tortoises and other animals that might be affected by the project. The federally-approved version would have supplied 79,000 homes and required Bechtel to hire a "Bighorn Sheep Monitor" who would ensure that no construction take place while sheep are within 1,000 feet of the site. The company would also have to provide water in selected areas in an attempt to coax the herd to use highway underpasses and establish a migration pattern.
Environmentalists want the sheep to be able to cross the nearby I-15 highway so they can breed with other herds and avoid becoming inbred. They claim that even the limited solar installation might get in the sheep's way because it would be built near existing highway underpasses. Local environmentalists acknowledge that the sheep do not currently use the underpasses, but say they might in the future.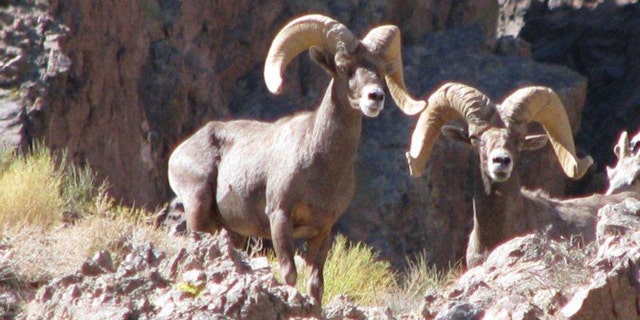 The Sierra Club did not respond to a request for comment from FoxNews.com. Bechtel officials said they will not comment in detail until they can study the BLM's full environmental impact report on the proposed plant, which is more than 3,700 pages long. But on a company website promoting the project, the company touts the project as critical to California's goal of increasing its reliance on renewable energy, and claims the site was chosen with an eye toward "minimizing impact on rare, threatened, or endangered species" selected with sensitivity to the environment.
"The Soda Mountain site was chosen specifically for its excellent solar resources, its location in an existing utility corridor and due to the low density of sensitive plant and animal species," the company states.
The united front by environmental groups against a clean power plant shows their real agenda is stopping progress in general, said Alex Epstein, of the Center for Industrial Progress.
"Since solar energy -- like coal, oil, gas, nuclear, and every form of energy -- involves development, this is no surprise," Epstein told FoxNews.com. "The green movement is not about creating better forms of energy, it is about minimizing development."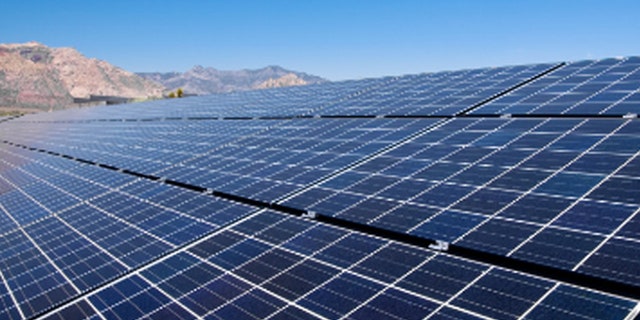 Bechtel officials have said the plant is not totally dependent on having Los Angeles as a customer, but experts say the city's decision could imperil the project if it necessitates major changes. Federal tax breaks for such solar projects are scheduled to drop to 10 percent from 30 percent by the end of next year, Cory Honeyman, a senior solar analyst at the consulting firm GTM Research, told PV Tech.
"If they do change location or they downsize it or do anything that requires a second review of the project's eligibility for getting a permit or siting approval, that is another chunk of time that eats into the project's ability to come online before the end of 2016," he said.
The author, Maxim Lott, can be reached at www.maximlott.com or at maxim.lott@foxnews.com