Solar eclipse draws thousands to small Oregon town as state prepares for viewing frenzy
Madras, Ore., with a population of 6,000, is bracing for solar eclipse mania and the arrival of 100,000 visitors. The central Oregon town sits right in the middle of the path of totality and because of its high desert, wide open vistas and likelihood for clear skies in August, it was dubbed one of the premier places to see the first coast to coast U.S. solar eclipse in a century.
Madras is taking advantage of its good fortune by throwing a four-day SolarFest party.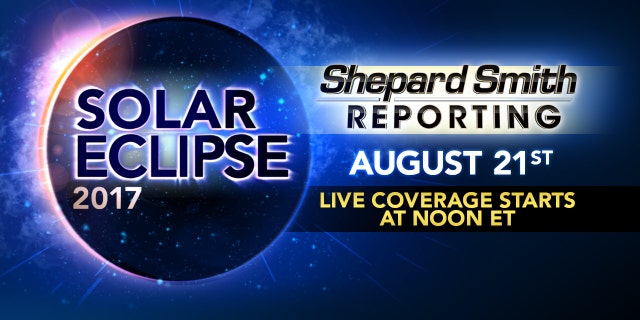 "This is three Super Bowls along with the Winter Olympics coming to Madras," said Joe Kenowicz of the Madras Chamber of Commerce.
Nearly all hotels and campsites for miles have been booked for two years. Many homeowners are renting out their houses, some for as much as $1,500 per night with a four-night minimum.
J.R. Brooks, a SolarFest organizer, rented a 140-acre carrot farm. He had grass planted and has converted the farm into SolarTown. He'll house 20,000 campers and for $3,500 he'll rent you half of a shipping container.
THE SOLAR ECLIPSE THAT ROCKED THE WORLD OF SCIENCE
"It's got air conditioning, beds, daily change out, showers, electricity, WIFI, TV – the whole nine yards," said Brooks. "That's top of the line."
It's all to see the rare solar system dance that occurs when the moon is at its closest to the earth and placed perfectly in front of the sun. Day becomes night. Temperatures will drop. Stars will become visible and animals won't know what's going on. Amateur scientists from coast to coast will snap pictures and monitor plant life. NASA will provide a constant live picture of the celestial show.
Everyone in the lower 48 states will see at least a partial eclipse. But a total eclipse will be visible over a 70-mile wide area that will start on the Oregon Coast at 10:17 a.m. PDT and end 93 minutes later at the South Carolina coast. Total darkness along the path of totality will vary slightly, but last roughly two minutes.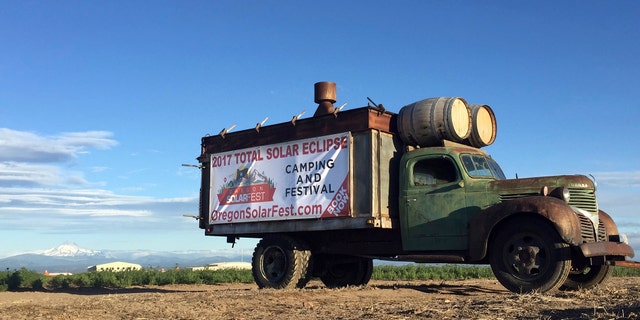 Special viewing glasses are a must. Retina specialists say unless they're made with "ISO 123 122" permanent damage can be done in just a few seconds.
SOLAR ECLIPSE VIEWERS SPARK OREGON TRAFFIC NIGHTMARE
Oregon is expecting one million eclipse chasers, clogging roads so badly Gov. Kate Brown declared a state of emergency that will allow deployment of the National Guard for traffic control.
The next coast to coast U.S. eclipse will be August 12, 2045.