Shark found near death in Florida swimming pool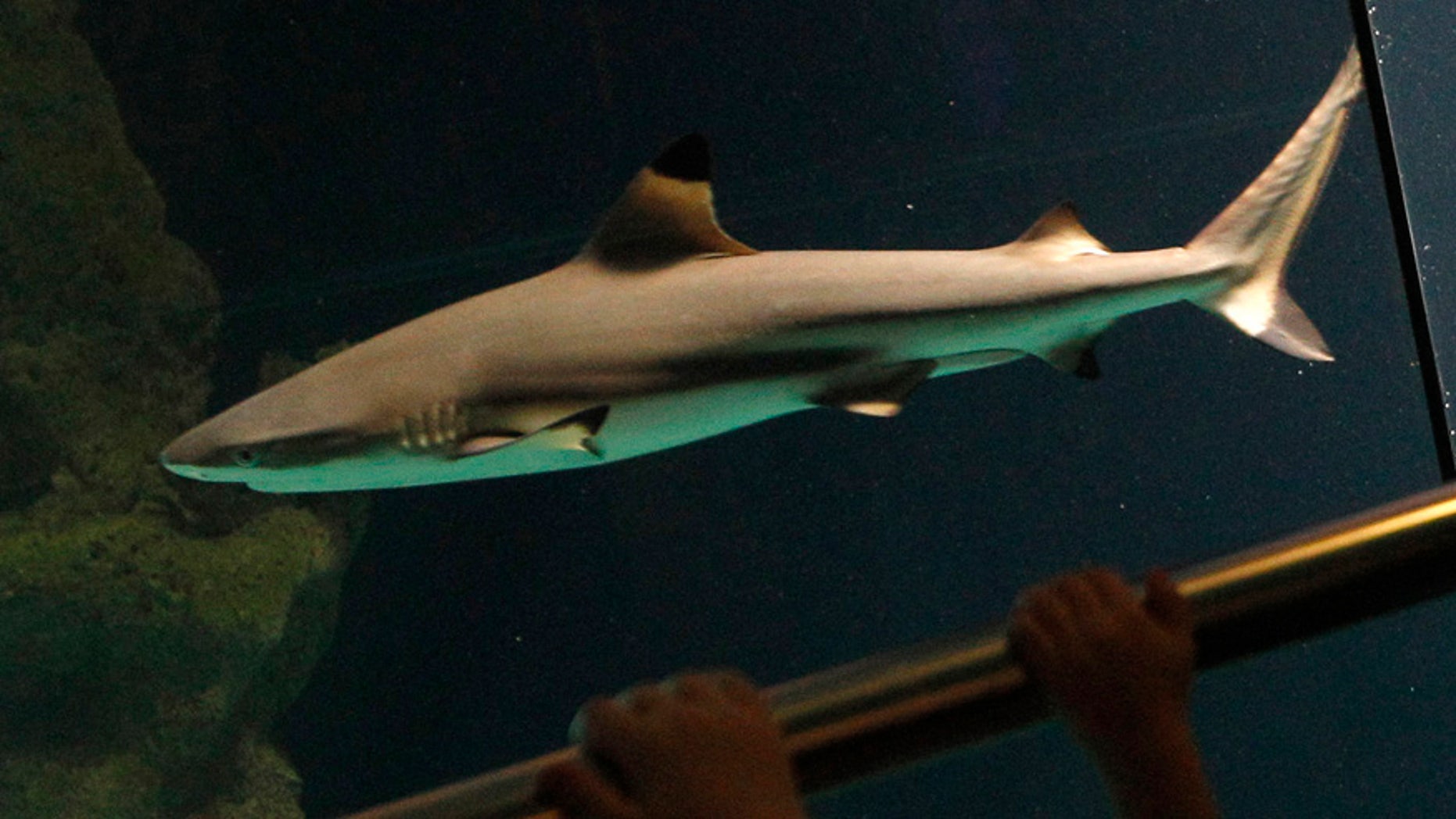 Nicole Bonk could be forgiven for thinking she was at an aquarium when she approached the swimming pool of a Florida condominium.
She looked down and saw a 5-foot blacktip shark floundering in the pool.
Bonk, who was visiting friends at the Mariners Cay condo in Hypoluxo, told the Sun Sentinel newspaper that she saw two boys dump the shark in the pool earlier this month, with hooks still in its mouth. Figuring it might die in the pool, she and her husband pulled the shark out of the pool and carried to the Intracoastal Waterway.
Related: Tiny shark that glows discovered in the deep ocean
Once there, her husband held the shark by the tail to get some of the chlorinated pool water out and then released it.
"We tried to revive him but he mostly likely did not live," Bonk told the newspaper. "He was barely moving after the trauma. We did our best to try to save this creature."
Bonk reported incident to the Florida Fish and Wildlife Conservation Commission, which told the newspaper that it was investigating the incident. The commission offices were closed Monday and no one could be reached at the Mariners Cay condo.
Related: Can world's biggest shark help humans?
The blacktip shark, which reaches up to 6-feet and is named for the black tip on its fins, is common in Florida's coastal waters, bays and estuaries, according to the commission's website. Active and fast moving these sharks often forms large schools during annual migration times when they head southward into deeper coastal waters during winter months.