Secret Israeli operation recovers watch that belonged to legendary 1960s spy executed in Syria
Israel's Mossad spy agency has recovered a wristwatch that belonged to Eli Cohen, an Israeli spy publicly executed in Syria five decades ago.
The office of Israeli Prime Minister Benjamin Netanyahu issued a statement Friday confirming that the watch was recently recovered from Syria in a "special Mossad operation."
Born in Egypt, Cohen settled in Israel in 1957, where he was recruited by Mossad. He infiltrated Syria's leadership in the early 1960s and obtained top-secret intelligence before he was caught, tortured and executed in 1965. Cohen was hanged in Martyrs' Square in Damascus on May 18, 1965.
TROVE OF LOST JEWISH ARTIFACTS, THOUGHT TO HAVE BEEN DESTROYED IN THE HOLOCAUST, DISCOVERED
During his time in Syria, Cohen provided valuable information on Syrian military positions in the Golan Heights that is credited with aiding Israel's victory in the 1967 Six-Day War.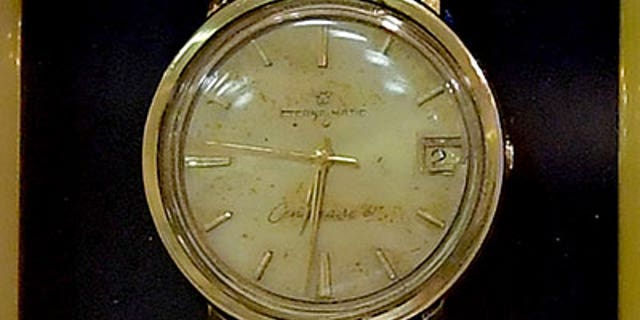 "I commend the fighters of the Mossad for the determined and courageous operation, the sole objective of which was to return to Israel a memento from a great fighter who greatly contributed to the security of the state," said Netanyahu, in the statement.
Mossad Director Yossi Cohen returned to the wristwatch to the family in a ceremony "several weeks ago," according to the Israeli government. The watch is currently on display at the Mossad headquarters in Tel Aviv as a memorial to Cohen.
HOLOCAUST HEROINE'S WILL, LOST PHOTOS, UNEARTHED IN SCOTLAND
The Mossad chief said that the watch was worn by the spy until his capture. "The watch was part of Eli Cohen's operational image and part of his fabricated Arab identity," he said, in the statement.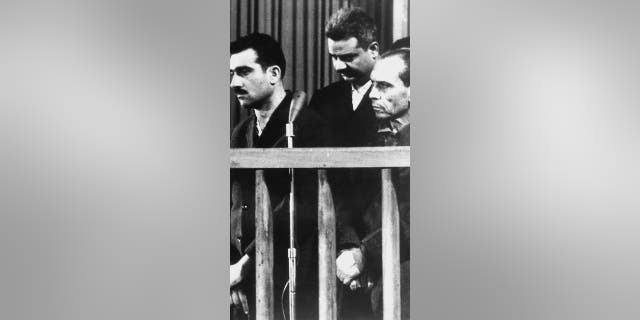 Cohen's widow, Nadia Cohen, told Israeli media that the watch was apparently bought, but she did not know from where, according to Haaretz. His daughter told Israeli radio that it was brought back to Israel after it was bought on the internet.
In its statement, the Israeli government describe Cohen as a "legendary fighter." The watch will be transferred back to the spy's family during the Jewish holiday of Rosh Hashanah in September.
The Associated Press contributed to this article.
Follow James Rogers on Twitter @jamesjrogers