Second 18-foot python caught in the Everglades in the past year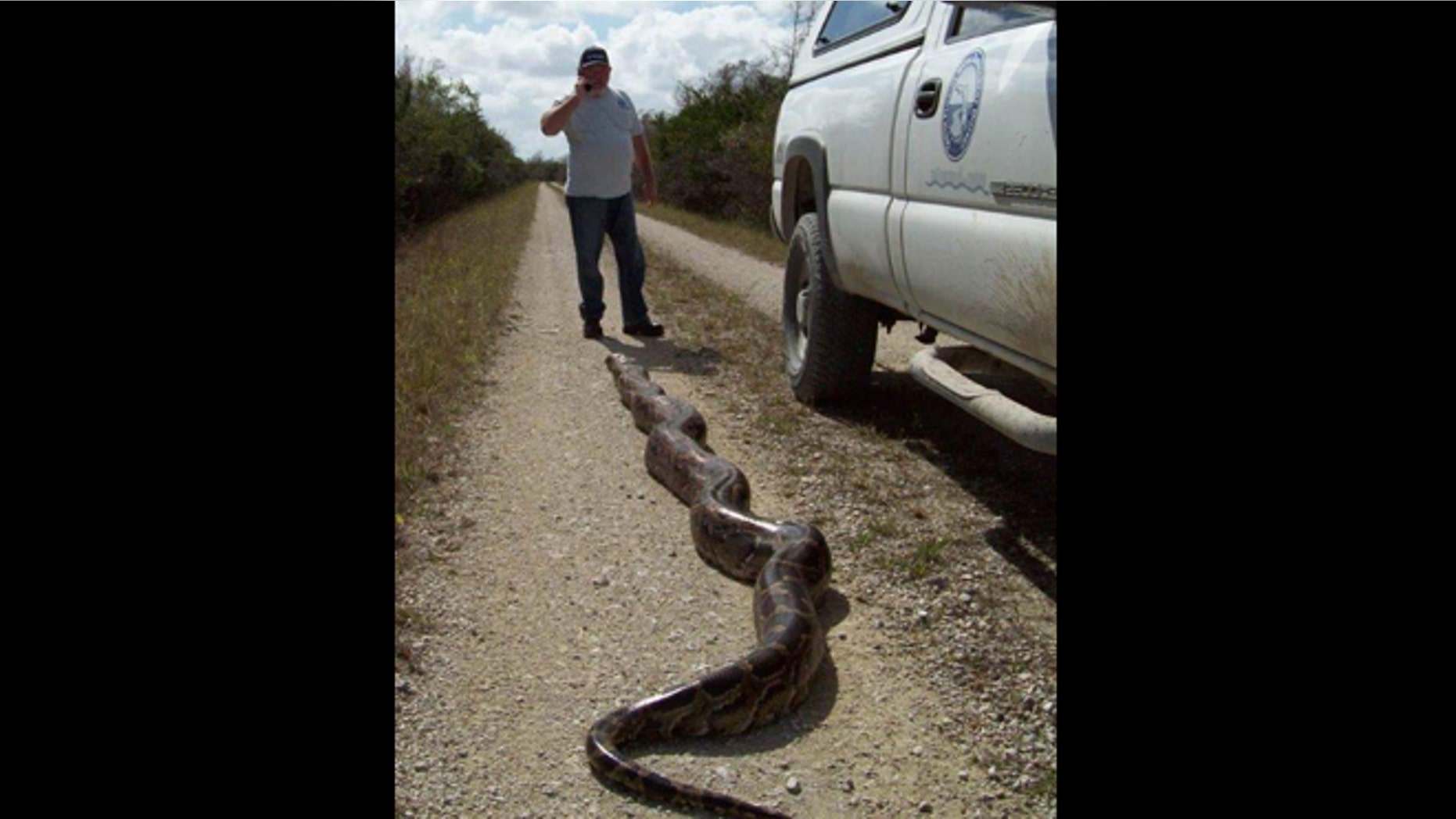 Another 18-foot Burmese python has been captured in the Florida Everglades.
Bobby Hill, a python control agent for the South Florida Water Management District, bagged the giant snake Tuesday, the Miami Herald reports.
District spokesman Randy Smith said the python looked to be around 18 feet long and it would be sent to the University of Florida to be examined by biologists who are looking to stop the spread of the invasive species.
Last year, snake collector Jason Leon caught a 128-lb python that measured 18 feet, 8 inches long.
In the wild, the snakes are believed to reach up to 20 feet or more in length, and necropsies have shown that they have eaten nearly everything in the Everglades, ranging from birds to small mammals, according to the Miami Herald.