Seal found in ancient dump in 2009 turns out to be remarkable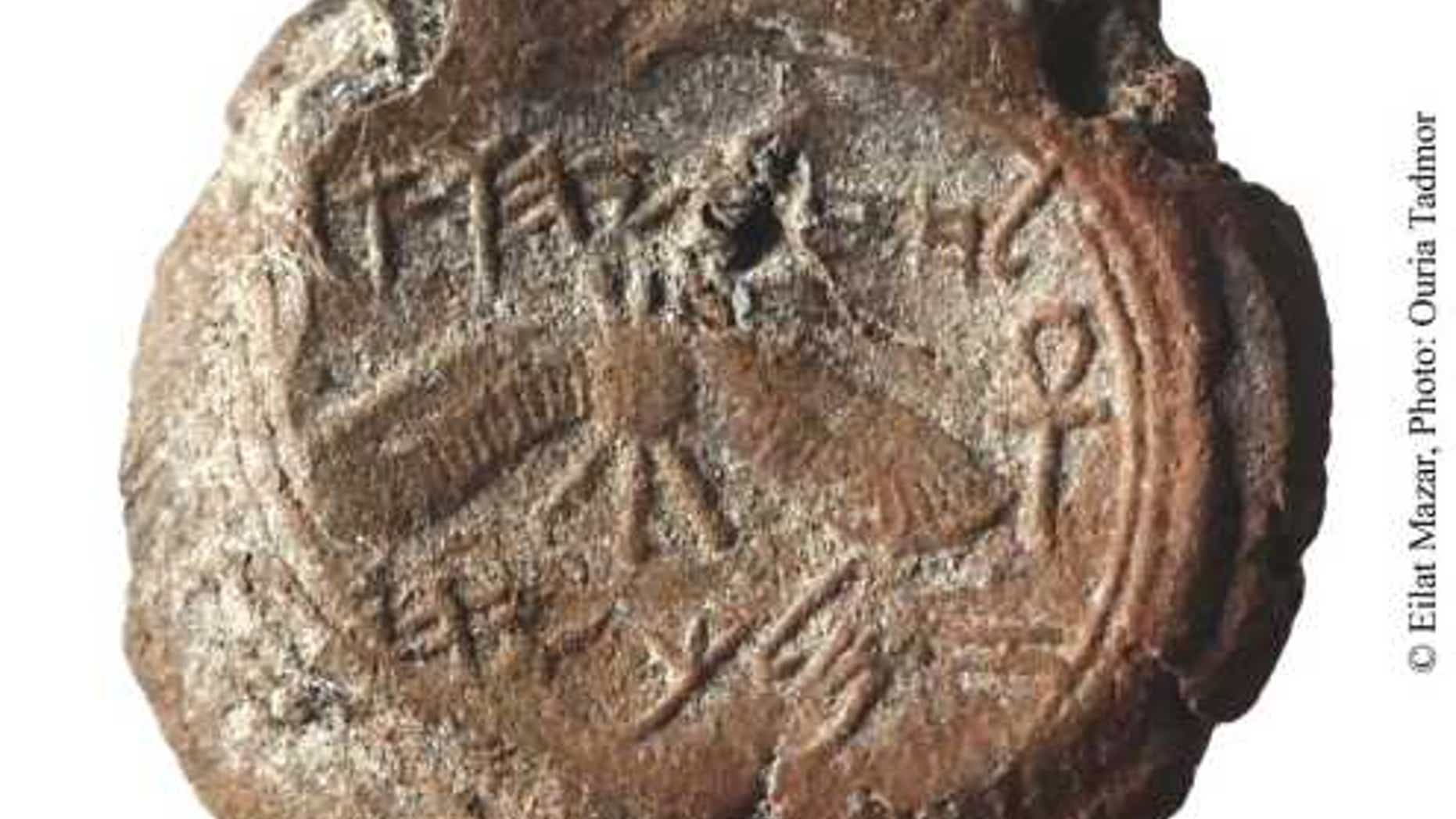 Archaeologists in Jerusalem say they've made a first-of-its kind discovery: the seal of an ancient Israelite king—one that may have been made by his own hand. Researchers digging in Old Jerusalem think the seal impression, or bulla, comes from King Hezekiah, who ruled in the 8th century BC, reports the Times of Israel.
The find is significant in part because it's the first such seal from an Israelite king found by archaeologists, notes CNN. While similar seals featuring the king's name can be found on the antiquities market, only this one has the authenticity of scientists behind it.
It's also notable because Hezekiah himself was "one of the most famous of the Israelite kings" given how he "rooted out idol worship, spruced up the decrepit temple, and centralized power," according to LiveScience.
The seal is just half-an-inch wide, suggesting it was made by the king's ring. "It's hard to believe that anyone else had the permission to use the seal," says Eilat Mazar of the University of Hebrew, who led the excavations.
"Therefore, it's very reasonable to assume we are talking about an impression made by the king himself." The seal was actually found in an ancient dump in 2009, but it wasn't until this year that a researcher deciphered its inscription to reveal the royal origins, notes the Times of Israel.
Early in his reign, Hezekiah used a symbol of a creature with its arms outstretched, but the arms of the "two-winged sun" on this seal are facing downward.
That suggests it came later in his reign as a nod to mortality after he survived a scare with a mortal illness, say the researchers, per LiveScience.
(Another discovery, under a parking lot, has solved an ancient Jewish riddle.)
This article originally appeared on Newser: Seal of Biblical-Era King Discovered
More From Newser