Sea lion bites female swimmer in San Francisco Bay, the latest in a spate of attacks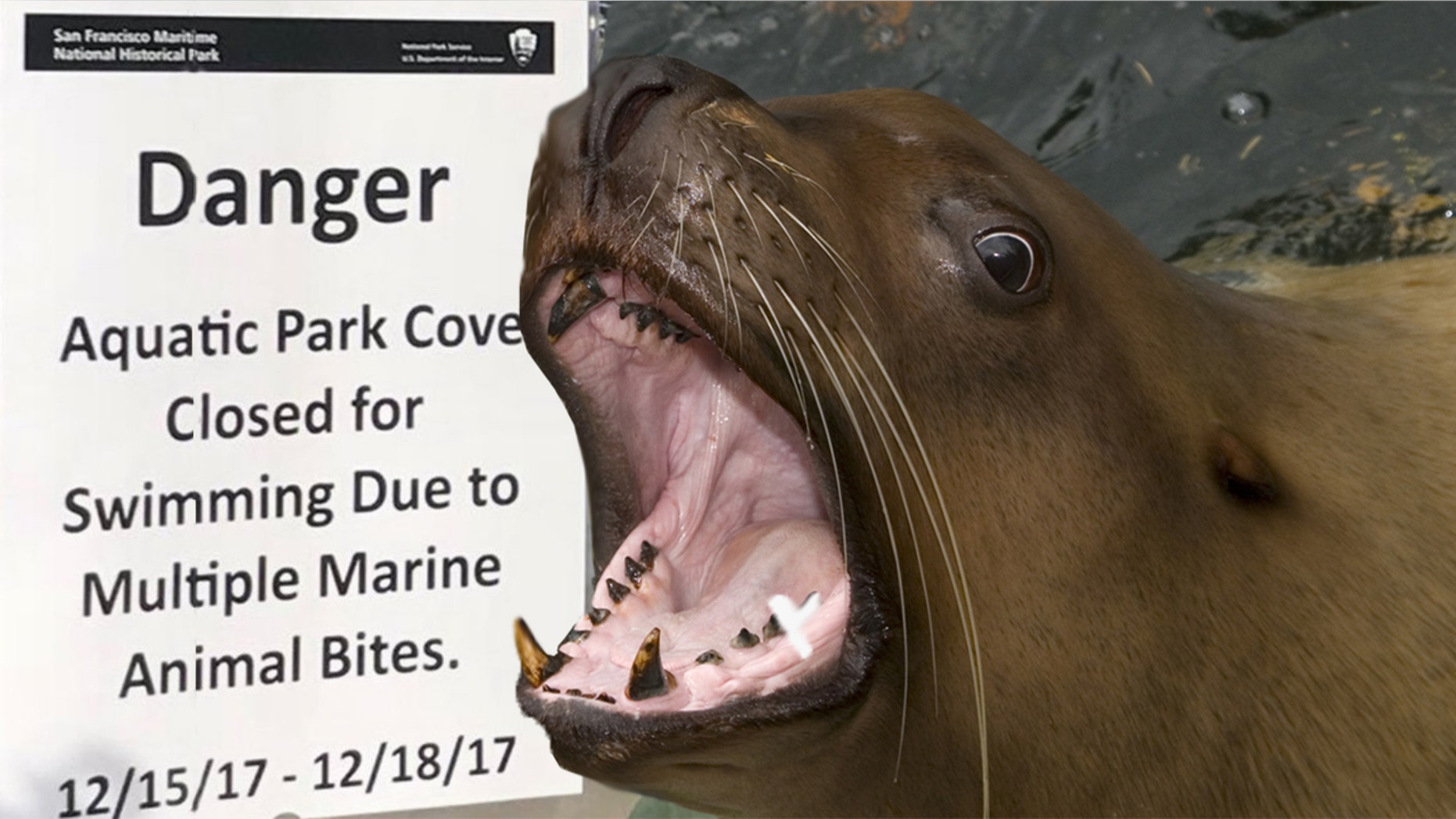 A woman swimming in the San Francisco Bay early Thursday became the latest person to be attacked by sea lion, as the spate of attacks in the area continued.

The San Francisco Fire Department said the incident happened around 7 a.m. when the woman was bit on the knee while swimming at Aquatic Park. A retired fire paramedic was also swimming in the area at the time and witnessed the attack, fire officials said.
The retired paramedic then "assisted the victim back to shore where she provided care and comfort until units arrived." Her injury is non-life threatening, according to fire officials.
Three swimmers were attacked around the same area in the space of a week last month, which led to the temporary closure of Aquatic Park Cove to swimmers.
In one of the incidents a man was taken to a trauma center with non-life threatening injuries after he was bit in the groin, according to KTVU.
SEA LIONS TERRORIZE SAN FRANCISCO BAY SWIMMERS IN SPATE OF ATTACKS
Marine mammal specialists  told KTVU they aren't sure if the same sea lion was responsible for both attacks, but in a 2015 case study, experts explained that biting incidents involving sea lion and seals, although not unheard of, are rare in the waters of San Francisco Bay.
"Reports of bites and contact abrasions from sea lions and harbor seals are relatively rare in open-water swimmers and typically involve the lower extremities," explained the authors. "The majority of cases in our series occurred at low tide, and bumping of the swimmer by the animal before or after a bite was common, but no clear tide or attack pattern was identified."
GIRL DRAGGED INTO WATER BY SEA LION BEING TREATED FOR 'SEAL FINGER'
In May of last year, a young girl was dragged into the water by a sea lion in Vancouver. She survived the dramatic attack, which was captured on video.
Fox News' James Rogers contributed to this report.