Scientists think the first dogs came out of central Asia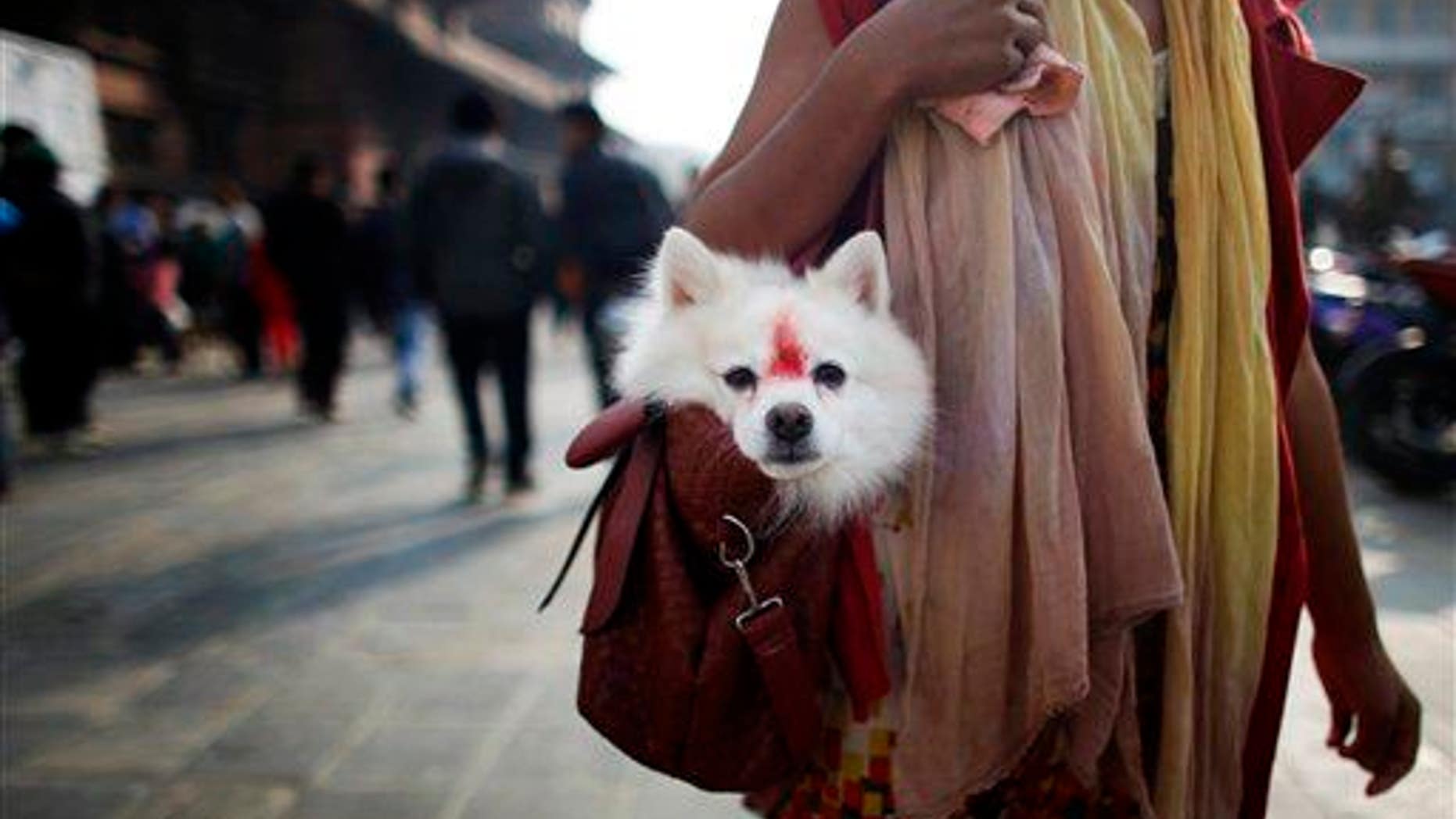 Your best pal may have come a long way to curl up at your feet: A new DNA study of more than 5,000 dogs from 38 countries finds they probably originated in Central Asia, or Mongolia and Nepal more specifically, at least 15,000 years ago, reports the BBC.
Cornell researchers drew blood from 4,676 purebred dogs—making up 161 breeds typically created in the last 200 years—and 549 street dogs with older lineages to study chromosomes inherited from the male and female line, reports New Scientist.
The data showed genetic diversity is highest in Central Asia, then in surrounding areas like Afghanistan, Egypt, India, and Vietnam, reports Popular Science. That suggests the most recent common ancestor of "all the dogs alive today" came from that region, says lead author Adam Boyko.
"It mirrors what we see in humans and how they spread out of East Africa." It's possible some dogs were domesticated elsewhere but diversified in Central Asia.
But "we found no evidence" of multiple domestication events, Boyko says. "It looks like there's a single origin," though there appears to have been "a little bit of gene flow between wolves and dogs post-domestication." Boyko's team suspects higher human population density, better hunting techniques, and climate change pushed gray wolves toward scavenging, which led to domestication.
But as similar studies suggest dogs originated in the Middle East, East Asia, and Europe, some scientists are treating the results with caution. One tells the New York Times that only a study of ancient and modern DNA could provide definitive results.
Among difficulties researchers faced: "We showed up in Puerto Rico at a fishing village and the dogs turned up their noses at roast beef sandwiches," says Boyko.
"They were used to eating fish entrails." (Genetically, house cats are basically wild animals.)
This article originally appeared on Newser: Scientists Figure Out Origin of Man's Best Friend
More From Newser