Scientists Find New Dinosaur Species in South Africa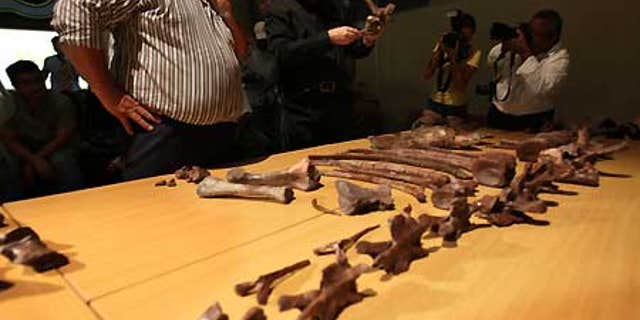 NEWYou can now listen to Fox News articles!
JOHANNESBURG — Scientists say they've discovered a new dinosaur species in South Africa that may help explain how the creatures evolved into the largest animals on land.
Paleontologist Adam Yates from the University of the Witwatersrand presented an incomplete skeleton of the Aardonyx celestae at a news conference Wednesday.
The findings of Yates and his team have been published in the Royal Society journal Proceedings B.
The species was a plant-eater dating back about 200 million years to the early Jurassic period. The dinosaur walked on its hind legs but could drop to all fours and stood nearly 6 feet (about 1.7 meters) high at the hip.
Yates believes it represents a missing evolutionary link between earlier dinosaurs and their descendants.