Scientists discover over 100 new species, including crocodile lizard, snail-eating turtle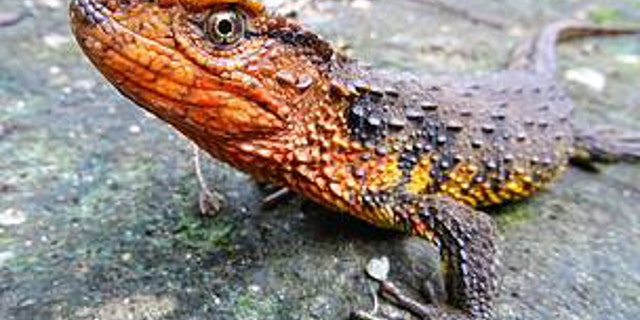 Scientists have discovered 115 new species in the Greater Mekong region of Southeast Asia including a crocodile lizard and a snail-eating turtle that was spotted in a Thai food market.
The species are revealed in a report, "Stranger Species" released this week by the Washington, DC-based World Wildlife Fund (WWF). The discoveries, which were made in 2016, include two fish, three mammals, 11 amphibians, 11 reptiles and 88 plant species in the area around the Mekong River in Cambodia, Laos, Myanmar, Thailand and Vietnam.
One of the new species is the Vietnamese crocodile lizard, a medium-sized lizard that lives in the evergreen and freshwater forest habitats of South China and Northern Vietnam. The reptile was discovered by Professor Dr. Thomas Ziegler and his research team and even features in a comic-strip designed to educate children on the importance of protecting lizards. The WWF warns that the lizard is so heavily threatened by habitat destruction, coal mining and collection for the pet trade that as few as 200 of the individuals could remain in Vietnam. "This is terrifyingly low," said Ziegler, in the report.
DAZZLING BLUE TARANTULA DISCOVERED IN SOUTH AMERICA
The snail-eating turtle was discovered at a local market in Northeast Thailand. "Dr. Montri Sumontha noticed the turtle in two different markets and suspected it was a new species. He asked the shopkeepers, who said they caught them in a nearby canal, so he purchased them to check," explained the WWF, in a statement. Sumontha warns that the turtle is threatened by local infrastructure such as dikes and dams, and has called for protection under Thai law.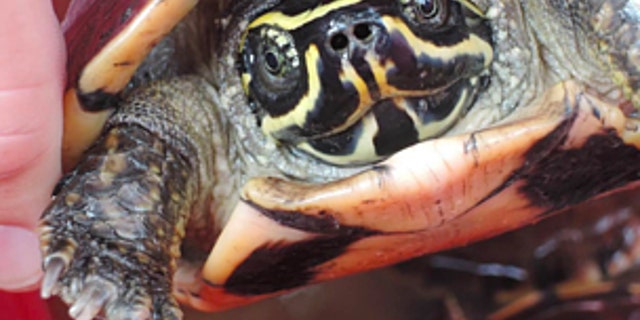 Other new species include a mountain horseshoe bat, which was found in the evergreen forests of mountainous Laos and Thailand and took 10 years to confirm as a new species. The bat's distinctive horseshoe-shaped facial structure has prompted comparisons to one of the characters in the famous cantina scene in "Star Wars," according to WWF.
Two new mole species and a vibrantly colored frog were also discovered in Northern Vietnam, as well as a new fish species in Cambodia.
NEW ORANGUTAN SPECIES DISCOVERED, BUT COULD SOON BE EXTINCT, EXPERTS WARN
The new species are just the latest to be found in the Greater Mekong. Last year, a World Wildlife Fund report identified 163 new species in the region, including a 'Klingon newt.'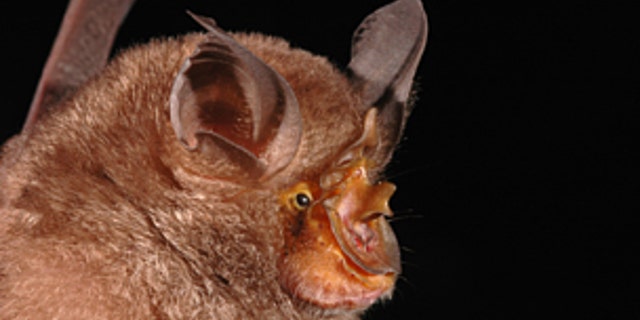 Between 1997 and 2016, 2,524 new species of plants, birds, mammals, reptiles, fish and amphibians have been discovered in the Greater Mekong.
"More than two new species a week and 2,500 in the past 20 years speaks to how incredibly important the Greater Mekong is to global biodiversity," said Stuart Chapman, WWF-Greater Mekong regional representative, in a statement. "While the threats to the region are many, these discoveries give us hope that species from the tiger to the turtle will survive."
163 NEW SPECIES, INCLUDING 'KLINGON NEWT', DISCOVERED
In a separate announcement this week, the New York-based Wildlife Conservation Society said that a nest of the endangered Asian giant softshell turtle has been found on a Mekong River sandbar in northeastern Cambodia.
The Associated Press contributed to this article. Follow James Rogers on Twitter @jamesjrogers