Scientists discover a new dwarf galaxy in our cosmic neighborhood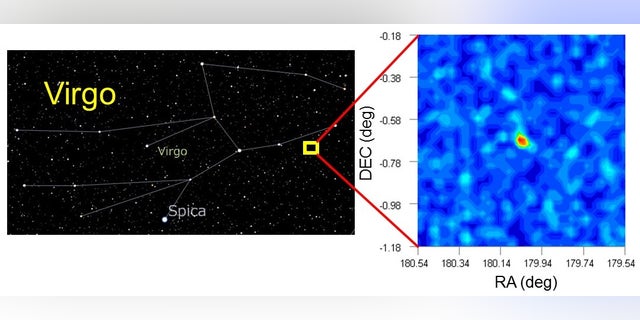 Using a roughly 27-foot telescope on the summit of a mountain in Hawaii, astronomers have discovered a new satellite dwarf galaxy near our own, and it could be the faintest one ever found.
Called Virgo 1, the new dwarf galaxy is located about 280,000 light-years from our solar system, and joins a group of approximately 50 satellite galaxies in the Milky Way's neighborhood. Since this galaxy is so faint and yet was still discovered, that may mean there are many more out there yet to be glimpsed.
FOUND: DRAGONFLY 44, A STRANGE GALAXY MADE MOSTLY OF DARK MATTER
"This discovery implies hundreds of faint dwarf satellites waiting to be discovered in the halo of the Milky Way," Masashi Chiba, a professor at the Astronomical Institute of Tohoku University in Japan, said in a statement. "How many satellites are indeed there and what properties they have, will give us an important clue of understanding how the Milky Way formed and how dark matter contributed to it."
Among the Milky Way's other satellite galaxies are the Large and Small Magellanic Clouds, with the former being about 163,000 light years away.
The discovery of Virgo 1 is reported in a new study in The Astrophysical Journal.