Scientist says he's found woman under the Mona Lisa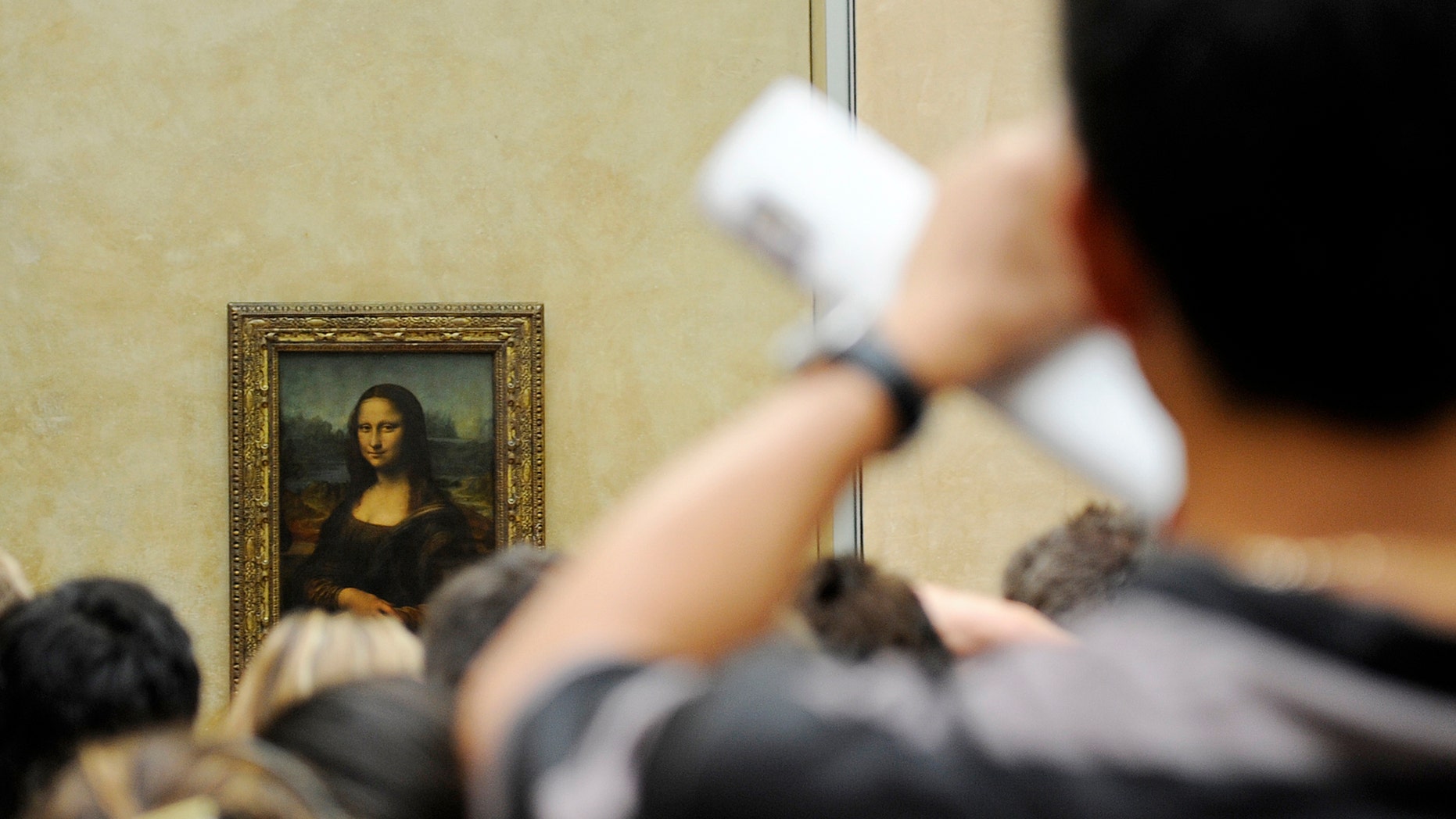 Will the real Mona Lisa please stand up—or at least send us a signal from within the paint layers? The art world is buzzing over a French scientist's claims that he discovered a portrait of another woman lurking beneath the top layer of the world's most famous painting—meaning the Mona Lisa as we know her might not be the real her, the BBC reports.
Pascal Cotte, who co-founded a Paris-based company that digitizes fine art, has been studying Da Vinci's signature piece for 10 years using a technology called the Layer Amplification Method, or LAM, which involves shining "intense" light onto a painting, then measuring the bounced-back reflections to gauge what's underneath, per Newsweek.
And what Cotte says is underneath the surface of the Mona Lisa is an image of a woman looking off to the side (not straight ahead) with different physical characteristics than the model that currently smiles down on crowds at the Louvre.
For instance, the hidden portrait shows a woman who boasts a bigger head, nose, and hands, as well as smaller lips, the Telegraph notes. Which means, as an art historian tells the paper, that "it was a portrait [that woman's] husband never received. Instead, Leonardo went on to paint the world's most famous picture over the top." But not everyone's convinced the find is that amazing.
An Oxford University art history professor tells the BBC that the newly uncovered model was likely not the start of a completely different painting, but simply an "evolution" of the final Mona Lisa in which Da Vinci kept painting over the previous version until he got the result he wanted.
"I am absolutely convinced that the Mona Lisa is Lisa," he says. The Louvre, for its part, is declining comment because it "was not part of the scientific team" that analyzed the painting, per the BBC.
(The Telegraph floats a whole bunch of intriguing rumors about the painting.)
This article originally appeared on Newser: Behind Mona Lisa's Smile: Another Woman?
More From Newser