Russia to Build New $790M Spaceport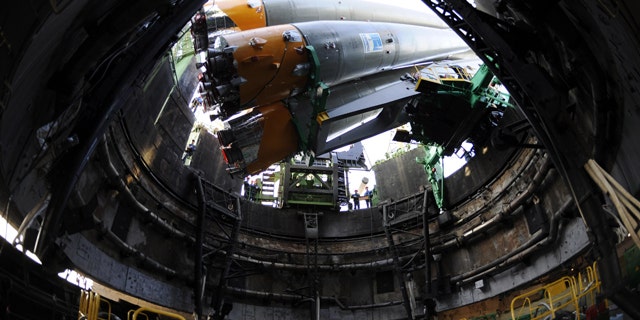 NEWYou can now listen to Fox News articles!
Prime Minister Vladimir Putin said Monday that Russia would earmark $790 million to kick off the construction of a new cosmodrome to ease Russian dependence on a Soviet-era launch site in Kazakhstan.
"The government has made a decision to earmark 24.7 billion rubles ($790 million) over the next three years for the start of the full-blown construction of the Vostochny cosmodrome," Putin said in televised remarks at a government meeting.
Russia rents its main Soviet-era spaceport Baikonur from neighboring Kazakhstan. Russia previously said it wanted to build a new one near the town of Uglegorsk in the Far Eastern Amur region, and it should come online by 2015.
"I very much expect that Vostochny will become the first national cosmodrome for civilian use and guarantee Russia full independence of space activities," Putin said at the Energia Rocket and Space Corporation, the country's main maker of spacecraft.
Putting the first man into space in 1961 and launching the first sputnik satellite four years earlier -- among other accomplishments of the Soviet space program -- remains a major source of national pride in Russia.
"It is important that the cosmodrome will effectively ensure the operation of all promising space projects," including planned interplanetary flights, Putin said.