Repairs Delay Discovery's Final Launch Another Day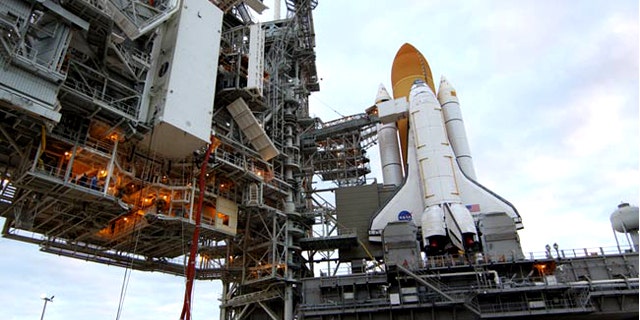 NEWYou can now listen to Fox News articles!
CAPE CANAVERAL, Fla. – Space shuttle Discovery's final launch is now off until Wednesday, Nov. 3. NASA on Saturday delayed liftoff an extra day because of ongoing repairs to the shuttle.
The flight to the international space station was originally scheduled for Monday, then slipped to Tuesday after two gas leaks were discovered onboard.
Officials say they want to take their time to properly plug the leaks. This will be Discovery's 39th and final mission. NASA is retiring the shuttle fleet next year.
The latest postponement has nothing to do with Election Day, when officials expected launch spectators and voters to cause traffic jams. NASA had urged workers to vote early to avoid those problems.
NASA has until Nov. 7 to launch Discovery. Otherwise, the flight will be pushed to December.