Remains of Shakespeare's Curtain Theatre found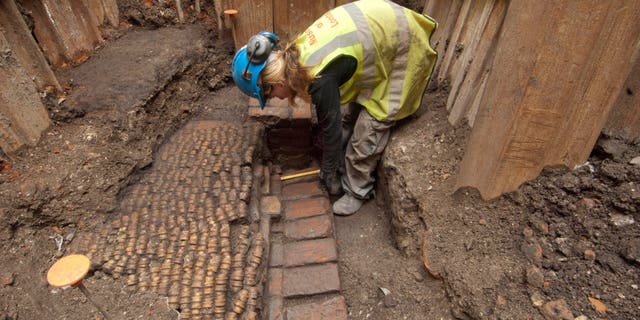 NEWYou can now listen to Fox News articles!
LONDON – Archaeologists say they have discovered the remains of an Elizabethan theater where some of William Shakespeare's plays were first performed.
Experts from the Museum of London have uncovered a yard and gallery walls from the Curtain Theatre in Shoreditch, just east of London's business district.
The Curtain opened in 1577 and was home to Shakespeare's company, the Lord Chamberlain's Men, until the Globe Theatre was built across the river two years later.
Plays premiered at the Curtain are thought to include "Henry V," which famously describes the structure as "this wooden O."
Further excavation is planned, and a real estate company redeveloping the site said Wednesday it plans to preserve the remains.
In 2008, archaeologists found remains of an even earlier playhouse, known simply as The Theatre, nearby.