Rare nickel up for auction in Philadelphia bought for $4.56 million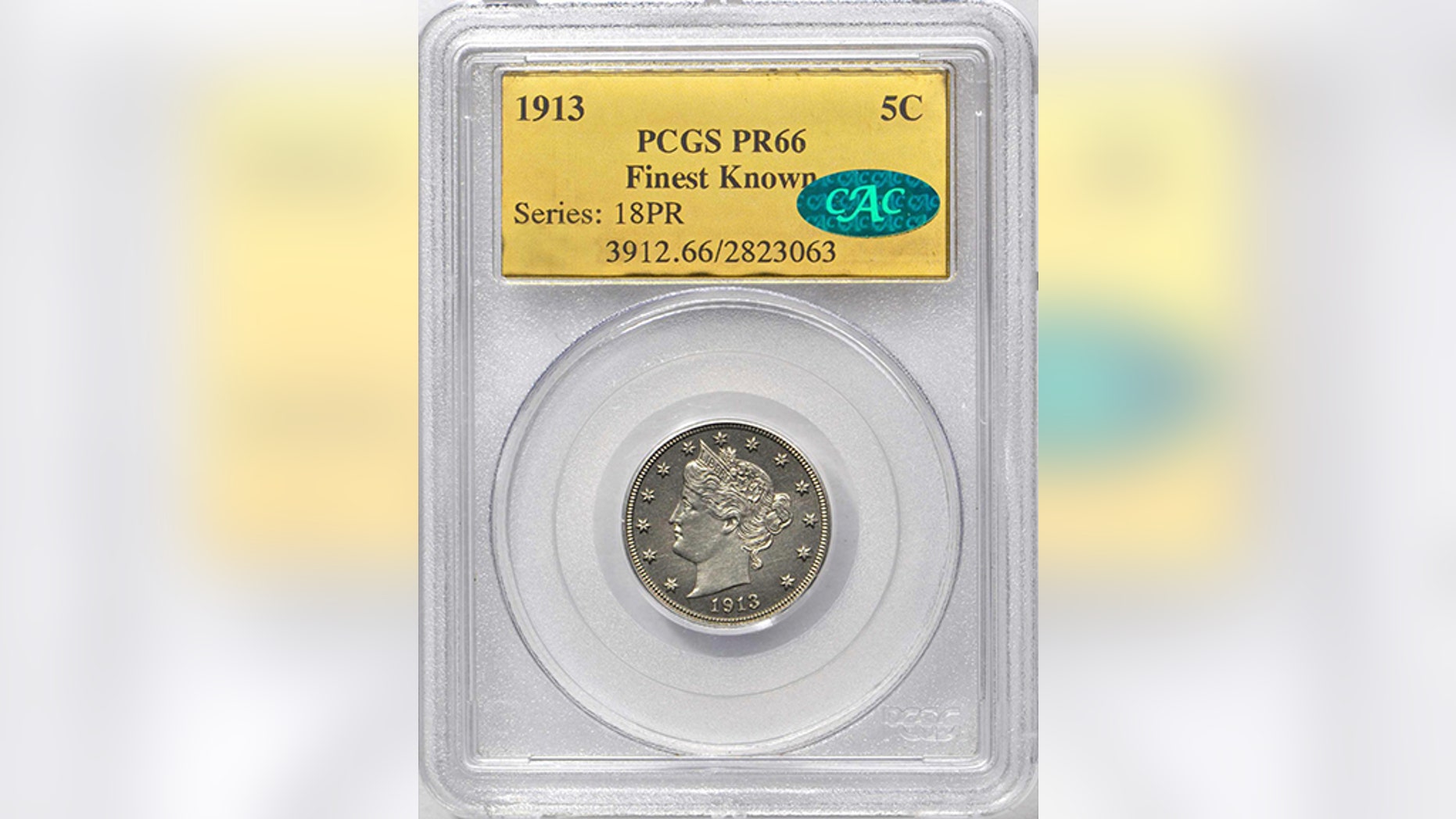 An extremely rare nickel up for auction in Philadelphia fetched $4.56 million from an anonymous buyer Wednesday.
The Stack's Bowers Galleries offered the Eliasberg 1913 Liberty Head Nickel for auction during the American Numismatic Association's World's Fair of Money.
"This is truly a momentous sale and one for the history books," Brian Kendrella, president of Stack's Bowers Galleries, told WPVI. "The new owner of the Eliasberg nickel now possesses one of the rarest, most valuable United States coins, and one of only three examples of this coveted coin in private hands."
The coin is named for financier Louis E. Eliasberg, who bought the coin in 1948, and amassed one of the greatest coin collections in U.S. history.
This special nickel is one of only five ever produced at the Third Philadelphia Mint.
"No one really knows the circumstances of their production," Vicken Yegparian, vice president of numismatics at Stack's Bowers Galleries, said. "This is the best of the five — it's known as the Eliasberg specimen."
As Fox News previously reported, Yegparian said that the five Liberty Head nickels were produced just before the U.S. Mint started producing nickels with a Buffalo Head design.
"Of the remaining four, two are off the market — one was donated to the Smithsonian in the '70s, and one was donated to the American Numismatic Association in the 1980s," he said. "There remain two other ones in private hands."
Rare coins are big business. Earlier this year, a small $5 gold coin produced by the San Francisco Mint during the height of the California Gold Rush was estimated to be worth "millions of dollars." The coin's owner initially had thought that the money was fake.
Fox News' James Rogers, Chris Ciaccia and The Associated Press contributed to this report.