Rare discovery: Archaeologists find woman's 2,500-year old seal in Jerusalem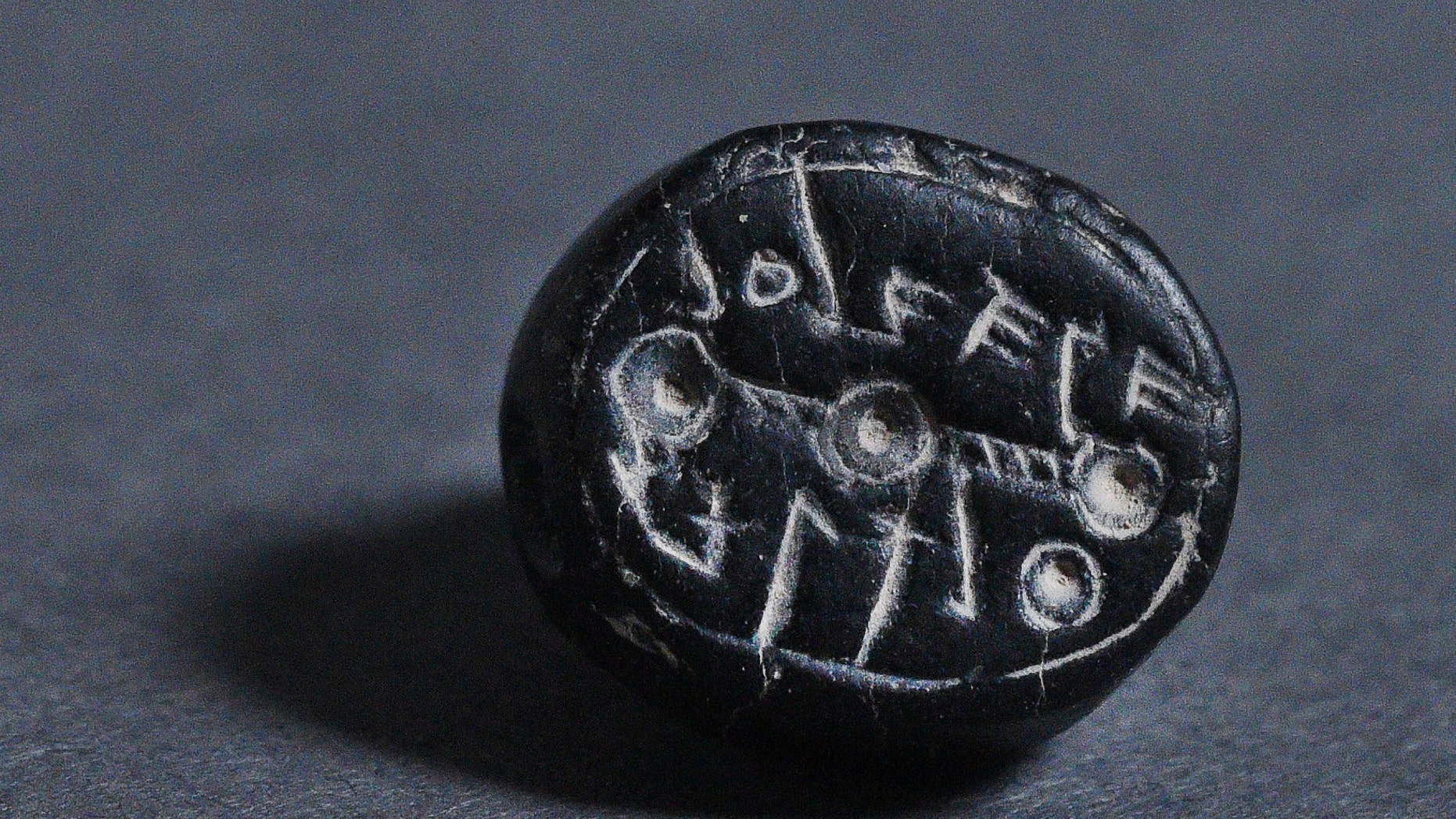 Archaeologists digging in the Giv'ati parking lot at Jerusalem's City of David have found two 2,500-year old seals. Unusually, one of the seals belonged to a woman, making it an extremely rare find.
Archaeologists found two seals bearing Hebrew names in a large structure built of stone blocks that dates to the First Temple period.
Related: Archaeologists discover ancient winery, bathhouse at Jerusalem construction site
"Finding seals that bear names from the time of the First Temple is hardly a commonplace occurrence, and finding a seal that belonged to a woman is an even rarer phenomenon," explained the researchers, in a statement released by the Israel Antiquities Authority.

The seals belonged to Elihana bat Gael, a woman, and Sa'aryahu ben Shabenyahu, a man. Experts believe the building where the seals were found served as an administrative center.
Related: 7-year-old finds 3,400-year-old figurine in Israel
Seals such as those found in Jerusalem were used to for signing documents and frequently inlaid as part of a ring the owner wore. Elihana's seal is made of semi-precious stone, and contains the mirror-writing of "to Elihana bat Gael", inscribed in ancient Hebrew letters.  Additionally, they confirmed that Elihana's father's name is also on the seal, which dates back 2,500 years.

Although there is very little additional information on Elihana, expert Hagai Misgav, of Hebrew University in Jerusalem, said the retention of her father's name indicates that her social status came from her original family rather than her married family.

Related: A new chapter in the story of Joan of Arc's ring
"It seems that Elihana maintained her right to property and financial independence even after her marriage and therefore her father's name was retained; however, we do not have sufficient information about the law in Judah during this period," said Misgav,  in the statement released by the Israel Antiquities Authority.