Rare Civil War sword up for auction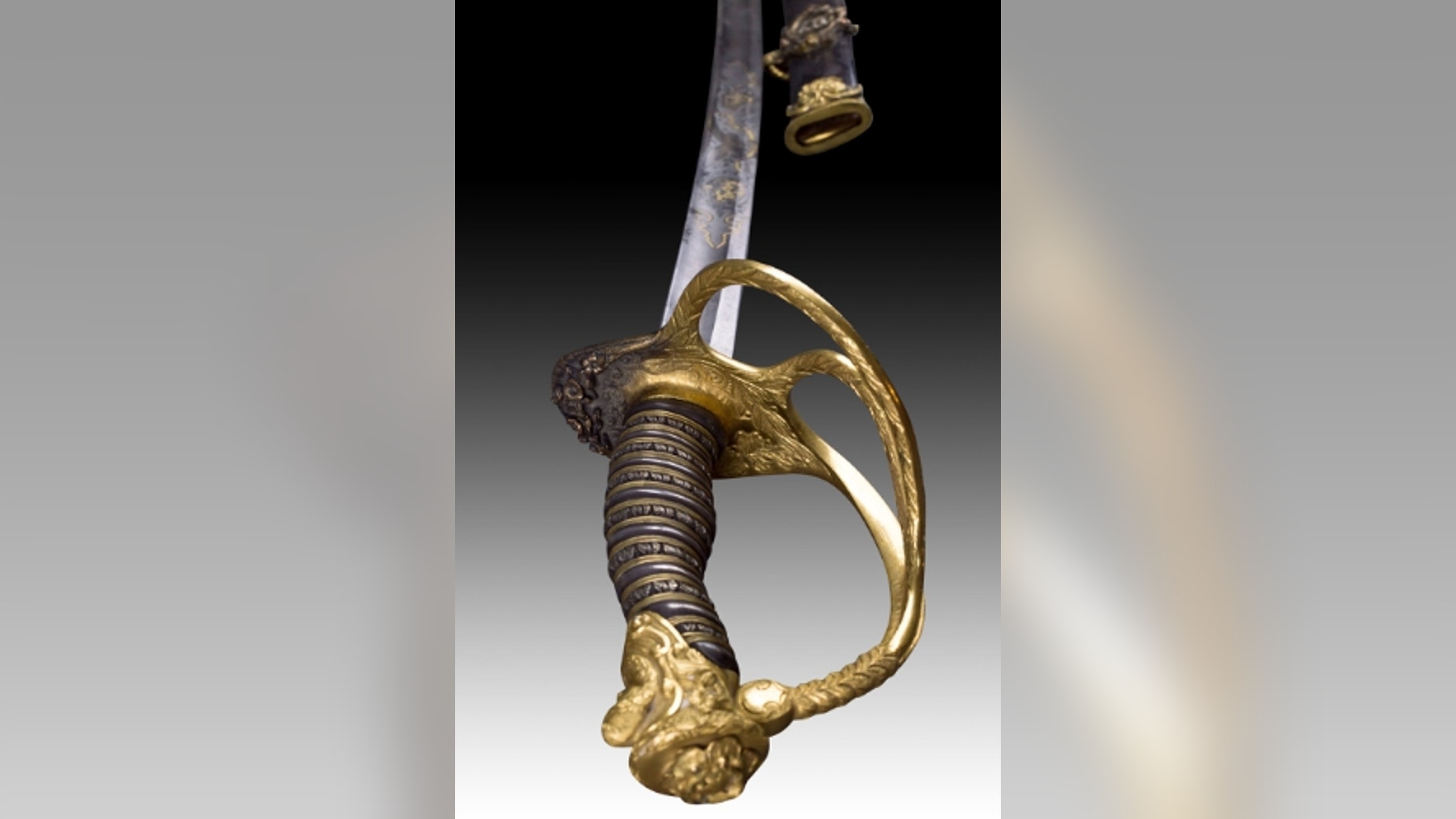 A rare Civil War sword belonging to Union Brigadier General Eli H. Murray will be sold at an auction of Americana in Scottsdale, Arizona next week.

A Southerner who fought with the Union Army, Murray was given the German-made sword in 1862 for his bravery in the first battle of Murfreesboro, Tennessee, according to auction house J.Levine Auction & Appraisal. Every man in Murray's regiment gave a dollar for the sword, which at the time cost $1,200.
The sword will be part of a three-day auction that begins July 28.
J. Levine Auction & Appraisal estimates that the Damascus folded steel sword, which is adorned with gold, is now worth between $100,000 and $150,000.
A Kentuckian, Murray joined the Union army at age 19 when the Civil War broke out. He later served as governor of the Utah Territory from 1880 to 1886, where he became known for his opposition to polygamy.
The sword comes with strong provenance, according to J. Levine Auction & Appraisal. In around 1938 Eli's son Neil Murray and his family were visiting Hardinburg, Kentucky when, upon signing a hotel guest register, the clerk asked if Neil was related to Eli Murray. When Neil confirmed that Eli was his father, the clerk said that he had something for him.
"A few minutes later, he presented the historic sword and uniform. More than 70 years earlier, General Murray had been a guest at the hotel after the war ended. He took off the uniform and sword and gave them to the hotel proprietor saying he never want to see them again," said Josh Levine, J.Levine Auction & Appraisal owner and auctioneer, in a statement.
Other items set to be auctioned next week include a quilt signed by Presidents Chester A. Arthur and Rutherford B. Hayes, a large collection of Zane Grey books and movie posters.