Raiders of the Lost Journal? Package mailed to Indiana Jones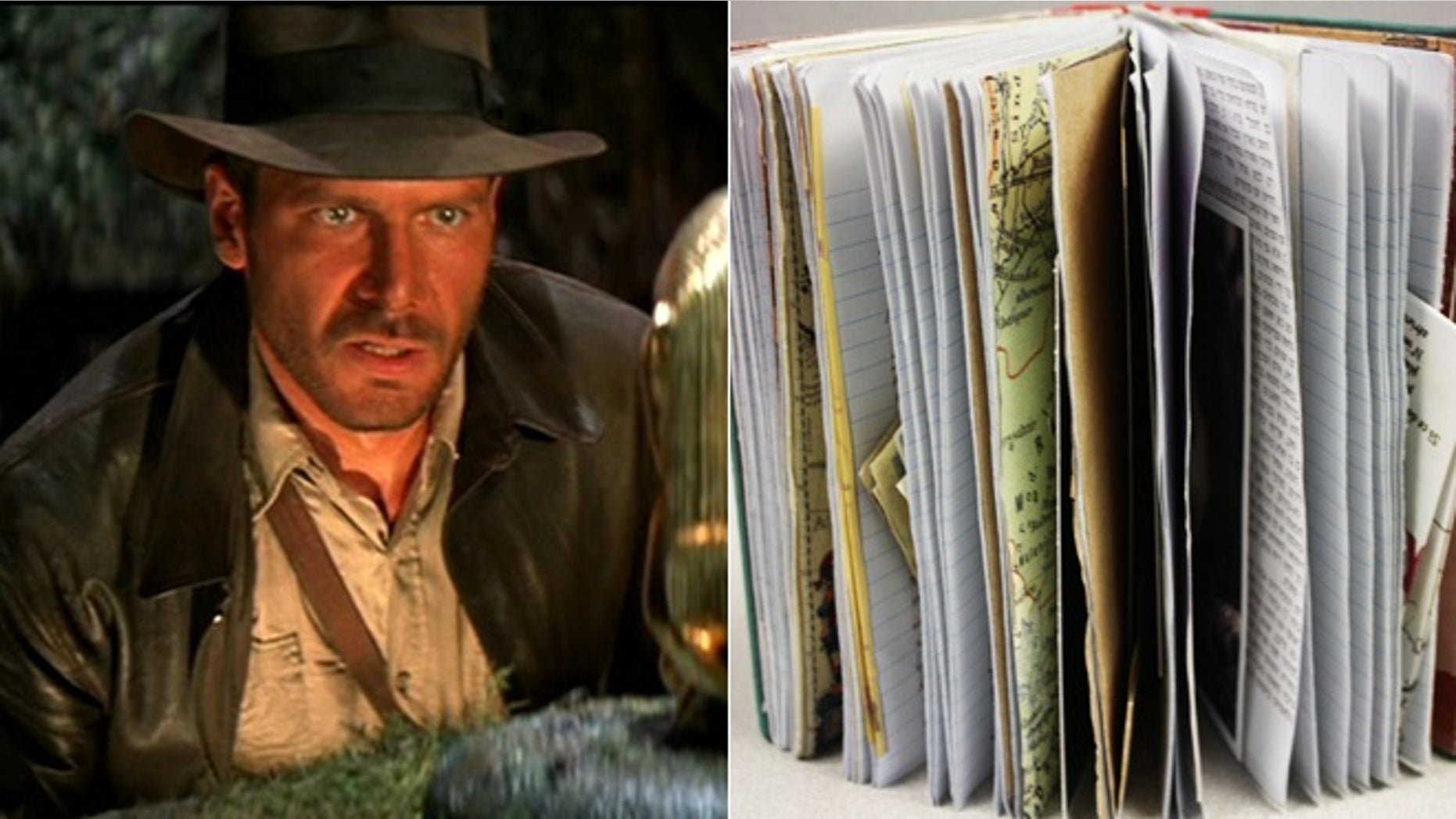 A package addressed to "Dr. Henry Walton Jones, Jr." — aka Indiana Jones — first stumped its recipient, the University of Chicago Admissions Department, this week.
Then it won the department's admiration.
[pullquote]
"Why? How? Did you make it? Why so awesome?" the admissions department asked on Tumblr.
The department called itself "completely baffled as to why this was sent to us, in mostly a good way" — and is seeking the sender's ID to congratulate them.
The package, received on Wednesday, was addressed to the fictitious Chicago alum Indiana Jones — the swashbuckling archeologist played by Harrison Ford in the franchise of box-office hits.
Inside was a detailed replica of the journal of Indy's mentor — Chicago professor Abner Ravenwood — from the first film, "Raiders of the Lost Ark." Also enclosed were photos of daughter Marion Ravenwood, early 20th-century replica money and replica stamps of the era — mostly made by hand.
School officials consider the fake stamps a clue: that the package was dropped into inter-campus mail, not mailed.