Boeing's vaunted Dreamliner is dropping jaws with an array of sharp banks and seemingly impossible ascents in video released Thursday that provided a sneak peek of what's to come at next week's Paris Air Show.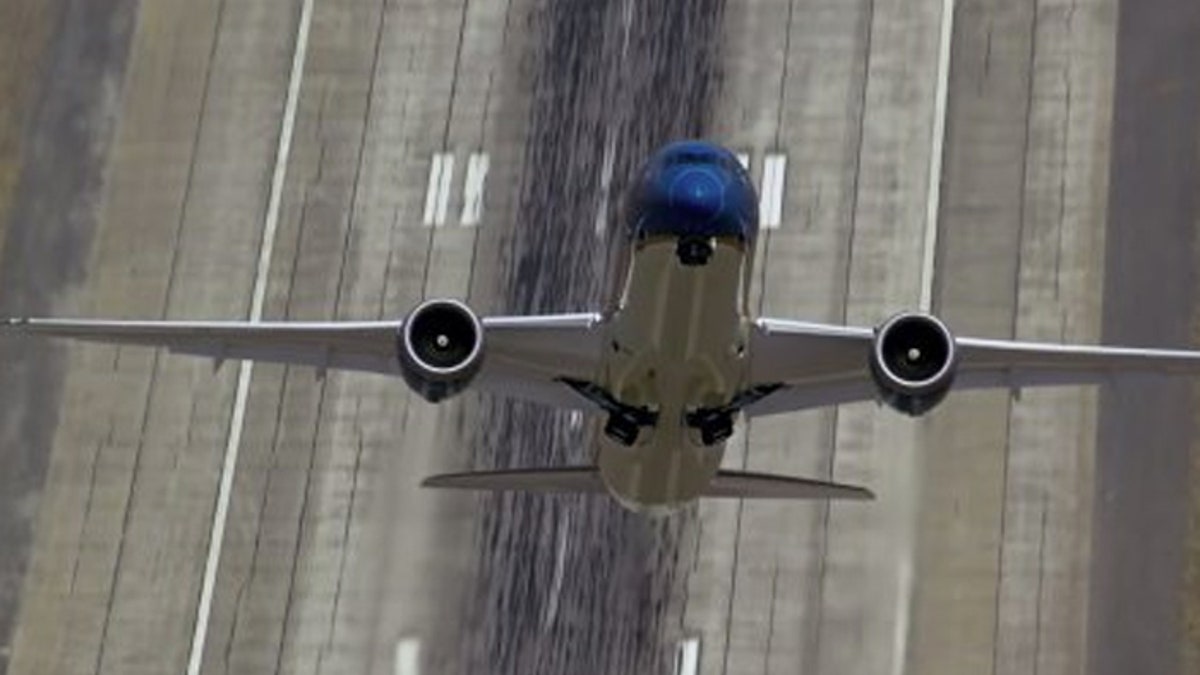 Video of a Vietnam Airlines Dreamliner, technically known as the 787-9, performing over Moses Lake, in Washington state, shows the plane taking off at what appears - at least on video - to be a near-90-degree angle. Boeing officials declined to divulge the actual banking and ascent angles, but they are clearly steeper and sharper than any maneuvers the state-of-the-art aircraft makes in its everyday chores ferrying commercial fliers around the world.
The Dreamliner series, with its lightweight materials and smooth design features, first version debuted in 2011. The latest version, the one shown in the video, came off assembly line at the company's Everett, Wash., headquarters in 2013. The next Dreamliner, the 787-10, is expected to begin commercial service in 2018.