Pregnant dolphin shot and killed in Mississippi; wildlife officials offer $11K reward for information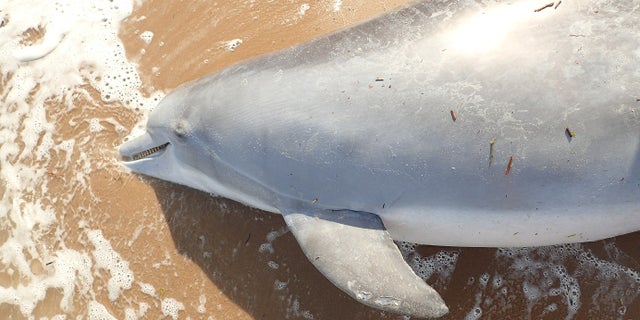 Wildlife officials are offering a hefty reward to anyone who can provide information about a pregnant bottlenose dolphin that was shot to death in southern Mississippi.
The bottlenose dolphin was found on Waveland Beach in April, according to the National Oceanic and Atmospheric Administration (NOAA), which released the results of the dolphin's necropsy on Friday.
During the necropsy, a "small caliber bullet was found lodged in the dolphin's lung and proved to be the cause of death," according to the NOAA. The gunshot wound also caused the dolphin's unborn calf to die.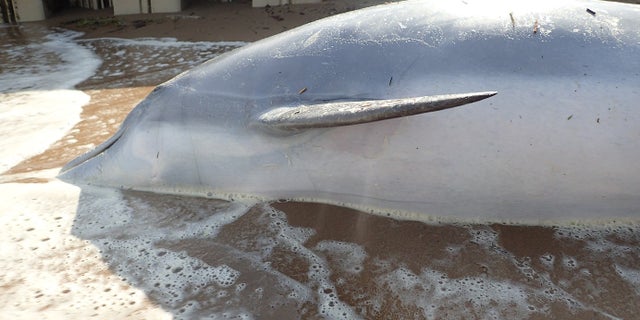 FLORIDA WILDLIFE OFFICIALS FIND 2 DEAD DOLPHINS OVER 24-HOUR PERIOD
In exchange for the identity and prosecution of the person or people responsible, various wildlife agencies — Lightkeepers, The Humane Society of the United States, CetLaw, Ocean Experience, the Animal Welfare Institute and Dolphins Plus Marine Mammal Responder — are offering a combined reward of $11,500, NOAA reported, adding that violence against these sea creatures is on the rise.
At least 24 dolphins have died as a result of being shot with a gun, an arrow or impaled by some sort of object since 2002, according to the agency.
Dolphins are protected by the Marine Mammal Protection Act of 1972. This prohibits harassing, harming, killing or feeding these animals. Violators can face up to $100,000 in fines and 1 year in jail for each offense.