Pluto's smallest moons officially named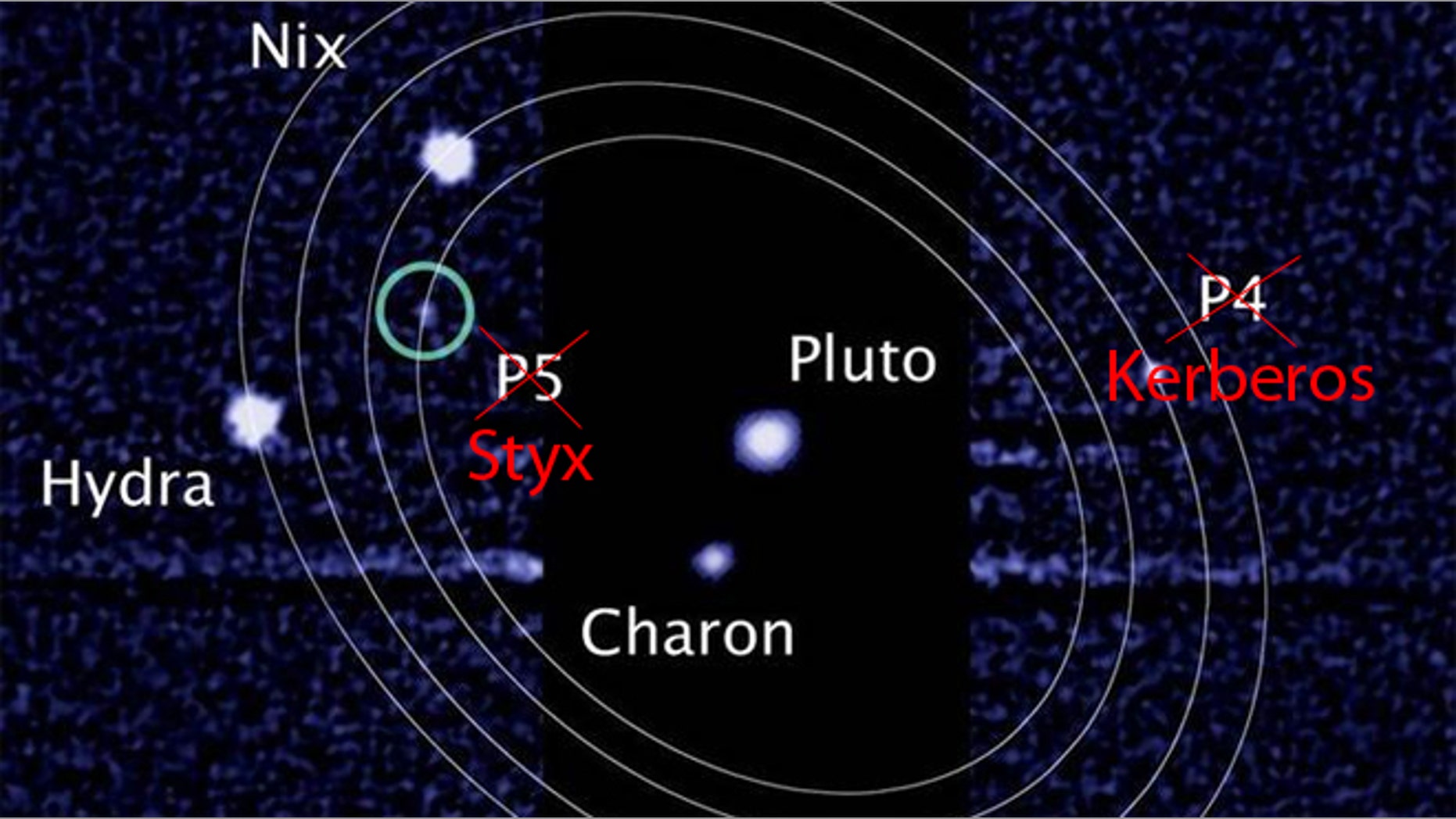 Pluto's two smallest known moons have finally been named after an Internet vote was carried out in February 2012. Formally referred to as "P4" and "P5," the two moons are now known as Kerberos and Styx respectively.
"I was overwhelmed by the public response to the naming campaign," said Senior Research Scientist at the SETI Insititute in California Mark Showalter. The campaign received almost half a million votes from all over the world.
Kerberos is a three-headed dog in Greek mythology and Styx is the mythological river separating the living world from the dead. Pluto's perviously known moons are also named for Greek and Roman mythological characters.
Another popular name for the moons was "Vulcan," after the home planet of William Shatner's Star Trek character.
Both names were approved by the International Astronomical Union (IAU) who considered the name Vulcan, but rejected it because it has already been used in astronomy.
"I am grateful to the IAU for giving such careful consideration to our suggestions," said Showalter.
In 2015, scientists plan on getting a closer look at Kerberos and Styx when the first spacecfraft to fly through the Pluto system takes flight.
"The discoveries of Kerberos and Styx add to the mysteries surrounding the formation of the Pluto system," said Alan Stern, Principal Investigator for the New Horizons spacecraft that will explore Pluto.