Petition to save Canadian bear racks up thousands of signatures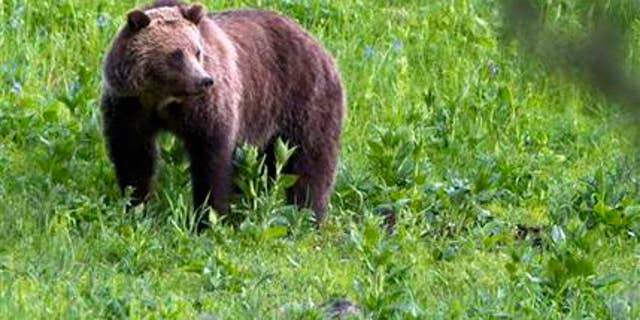 Thousands of people in Canada have petitioned the Alberta government to avoid killing a grizzly bear known as "Bear 148."
Provincial officials said this week that they are contemplating killing the grizzly if it continues to exhibit aggressive behavior while in Alberta parkland. The animal has previously chased hikers, walked through a high school rugby practice and charged a man with a baby stroller.
But the announcement of the plan to potentially put down the bear impelled two Banff residents to start a protest petition.
That petition has already racked up around 4,000 signatures.
"If she wanted to kill people and dogs, she could have killed people and dogs already," Bree Todd, who along with fellow Banff resident Stacey Sartoretto, started the petition, said of the female grizzly. "We want this bear alive, we want this bear protected."
US OFFICIALS TO LIFT YELLOWSTONE GRIZZLY BEAR PROTECTIONS
"She is just as much of a local as I am, or Stacey is, or anybody else in this town," Todd told CBC News. "And she deserves the same respect as everybody else."
"Our intent isn't to euthanize her," Brett Boukall, a senior wildlife biologist with the province, told CBC News.
"We share the public's concern for maintaining bears on the landscape. At the end of the day, our No. 1 priority is public safety," Boukall said.
"Bear 148" was captured in early July and moved to the western part of its home range in Kootenay National Park but subsequently came back to the Sunshine turnoff area in Banff National Park days later.