Outsmarting Superbugs, With Superdrugs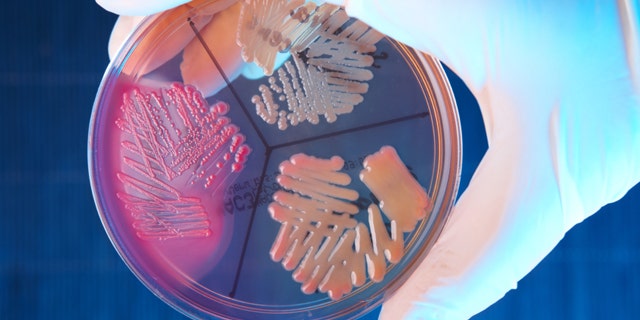 NEWYou can now listen to Fox News articles!
Researchers hope a new class of antibiotics will fend off an infectious-disease nightmare: bacteria that have grown resistant to nearly all current drugs.
Cases of drug-resistant super bugs are becoming more prevalent, with health officials reporting Monday of an alarming new gene spreading around the world. The problem stems from abuse of antibiotics, which has accelerated the rise of bacteria strains that are completely resistant to current treatments.
Scientists are stepping up the battle in the lab, however, developing a new breed of antibiotics custom designed to deal with bacterial resistance. Micha Fridman, a professor at Tel Aviv University, is actually modeling the bacteria's methods of resistance to use against the germs themselves.
"We took the mechanism of bacterial resistance and used this mechanism itself to generate antibiotics," Fridman explained to the American Friends of Tel Aviv University (AFTAU). "It's thanks to these bacteria that we can develop a better medication."
According to the Center for Disease Control, 90,000 people die each year from superbugs such as Staphylococcus aureus. As the problem becomes more widespread -- bacteria with the new gene new have sickened people in three U.S. states already -- the only option may be this type of innovative solution.
One of the ways these bacterial strains resist antibiotics is by releasing enzymes that chemically alter the drugs, making them ineffective. By isolating that enzyme and integrating it into his drugs while maintaining the antibiotic effect, Fridman was able to create a modified version effective against those same bacterial strains.
Working with Silvie Garneau-Tsodikova from the University of Michigan at Ann Arbor, the team's research was recently featured in the peer-reviewed journal ChemBioChem.
Fridman hopes his findings will usher in a new generation of antibiotics, custom fit to deal with infections that are posing serious health risks because of their drug resistance. He believes these antibiotics are only a few years away.
FoxNews.com's SciTech section is on Twitter! Follow us @fxnscitech.