NFL player's new side project: Getting his PhD in math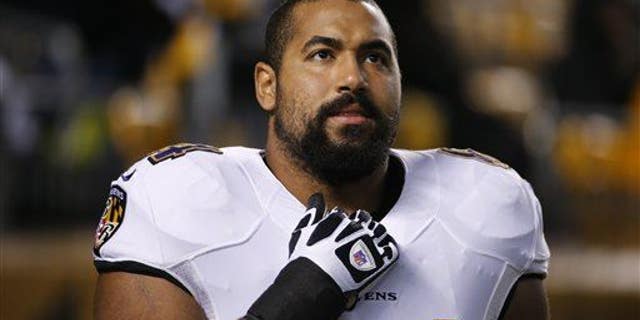 Baltimore Ravens offensive lineman John Urschel is 6 feet 3 inches tall and weighs 305 pounds—but his brain may be more intimidating than his bulk. The 24-year-old, who already holds two math degrees, will begin his math PhD at MIT this offseason, specializing in spectral graph theory, numerical linear algebra, and machine learning, the Baltimore Sun reports.
Urschel was already well-known for his academic achievements, having taught trigonometry and analytic geometry as part of his master's degree while playing at Penn State, reports Onward State.
His published research includes "A Cascadic Multigrid Algorithm for Computing the Fiedler Vector of Graph Laplacians." "There's nothing I love more than crunching numbers, except maybe crunching defensive linemen on the football field," Urschel, who did advanced math problems to test how well he was recovering from a concussion last year, writes in his math-meets-football column at the Players' Tribune.
Urschel's playing career is progressing as well as his academic one and he could become a full-time starter for the Ravens in 2016, notes Jamison Hensley at ESPN, predicting that the day will come when NFL announcers introduce him as "Dr. John Urschel." (Last year, Urschel said he was in football for the love of the game, not the money.)
This article originally appeared on Newser: NFL Player to Begin Work on Math PhD
More From Newser