New Apple Technology Stops iPhones From Filming Live Events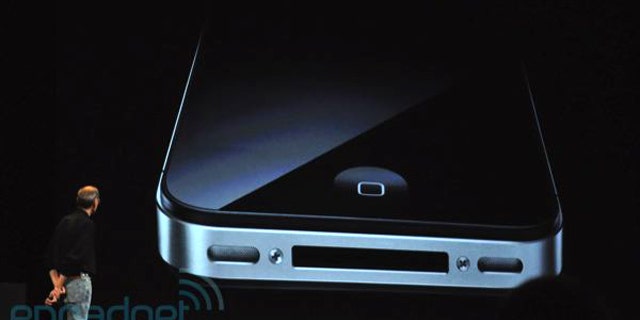 NEWYou can now listen to Fox News articles!
CUPERTINO, Calif. -- Fans at concerts and sports games may soon be stopped from using their iPhones to film the action -- as a result of new technology being considered by Apple, The Times of London reported Thursday.
The California company has plans to build a system that will sense when a person is trying to film a live event using a cell phone and automatically switch off their camera.
A patent application filed by Apple, and obtained by the Times, reveals how the software would work. If a person were to hold up their iPhone, the device would trigger the attention of infra-red sensors installed at the venue. These sensors would then instruct the iPhone to disable its camera.
Other features, such as the phone's ability to make a call or send text messages, would not be affected.
The software is seen as an attempt to protect the interests of event organizers and television broadcasters who have exclusive rights to film an event. These companies often sell their own recordings but are frustrated when cell phone videos appear online via websites such as YouTube, allowing people to watch the concert free.
The concept may also allow Apple to reach more favorable terms with record labels when negotiating deals to sell content though its iTunes online store.
Apple filed its patent application with U.S. authorities 18 months ago, but details only became available this month. It is not clear if Apple intends to develop the concept into a working system, and if so, whether it will be implemented within the company's devices. The latest version of iPhone is expected in September.
Apple declined to comment.