National Zoo Announces Deaths of Two Rare Oryx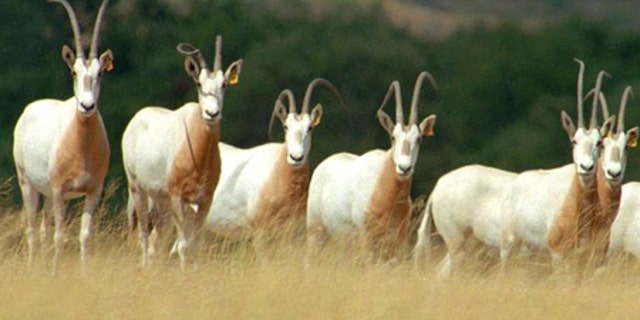 NEWYou can now listen to Fox News articles!
WASHINGTON – The National Zoo says two older Scimitar-horned oryx, which are extinct in the wild, have died.
A 17-year-old female oryx died at the zoo's main campus on Oct. 24. The animal had been anesthetized two days earlier for a routine health assessment, but during her recovery she became agitated. She died while being anesthetized again for an emergency follow-up exam.
A 16-year-old male oryx died at the zoo's Conservation and Research Center in Front Royal, Va., on Oct. 14. He died while also being anesthetized for a routine reproductive assessment.
Zoo spokesman Pamela Baker-Masson says it's always risky to anesthetize animals.
Scimitar-horned oryx once lived in northern Africa. The zoo now has one remaining on exhibit and a herd of 13 surviving at its research center.