NASA's Curiosity rover set to drill into Martian rock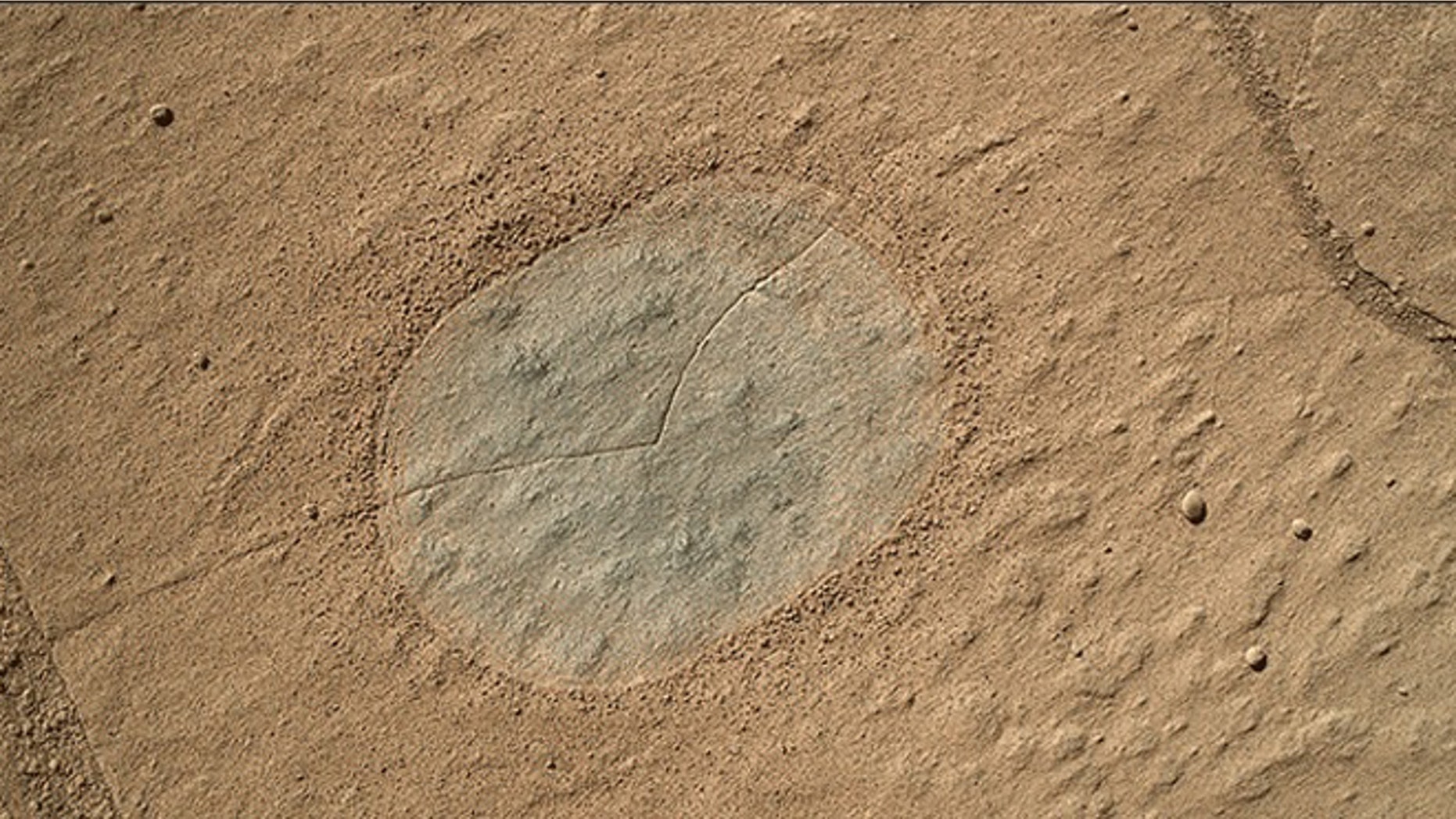 NASA's Curiosity Mars rover is set to drill into a rock for the third time on the red planet to collect a sample for analysis.
Over the weekend, the rover used a wire-bristle-brush to clear away dust from a slab of sandstone that has been given the name "Windjana," after a gorge in Western Australia.
The rover will drill into the area "in order to understand the chemistry of the fluids that bound these grains together to form the rock," said Melissa Rice of the California Institute of Technology, Pasadena, a Curiosity science team member.
In the coming days, the rover will conduct a preparatory "mini-drill" operation to check the area for readiness, NASA's Jet Propulsion Laboratory said in a statement.
The hammering drill on Curiosity collects powdered sample material from rocks and then delivers portions to laboratory instruments onboard.
The first two Martian rock samples inspected this way, which were taken last year about 2.5 miles from the rover's current location, yielded evidence of an ancient lakebed environment with conditions favorable for microbial life billions of years ago, NASA says.