NASA Wants YOU to Join Astronaut School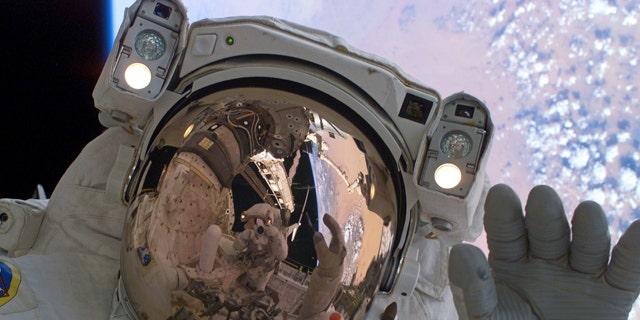 NEWYou can now listen to Fox News articles!
Do you have the "right stuff?"
NASA is now accepting applications for its next class of astronauts, the space agency announced Tuesday, an effort to bolster its reserves of brave spacemen following a National Research Council report earlier this year that warned the corps was getting too small.
"For 50 years, American astronauts have led the exploration of our solar system," NASA administrator Charles Bolden said. "Today we are getting a glimpse of why that will remain true for the next half-century. Make no mistake about it, human space flight is alive and well at NASA."
The incoming class of candidates will begin training in 2013 and will ultimately pioneer a new generation of commercial launch vehicles, as well as a "heavy-lift" vehicle that NASA intends for deep space destinations. Next stop, Mars?
If you dream of flying through space, fly first across the world wide web to the government-run USAJobs.gov website, where you can fill out an application and possibly soar to the stars.
The good news: Rocket scientists aren't the only ones who can apply. The requirements for submission are a bachelor's degree in engineering, science or math and three years of "relevant professional experience," NASA said, meaning jet pilots, educators, or significant engineering or science backgrounds.
Don't get too excited just yet, however: The space agency won't be seeking hundreds of new astronauts. There will be room for only around 8 to 12, Duane Ross, manager for astronaut candidate training, told FoxNews.com last month.
"The number is one of those things you don't decide on until the very end," Ross cautioned, noting that "the number will be small -- last time we picked nine."
And since astronauts will be expected to fly on Russia's Soyuz spacecraft, they must fit Russia's physical requirements for its cosmonauts. That means no one under 5 foot 2 inches or over 6 foot 3 inches.
Beyond the extra-vehicular activity, robotics, and flight training, Russian language training is a part of today's astronaut training as well.
"English is the agreed-to language in space," Ross told FoxNews.com, but due to the close collaboration with the Russian space agency, it's helpful for American spacemen to speak Russian.
The class will also include a broad look at such topics as geology and geophysics, Ross said.
Salaries for civilian astronaut candidates are based on the Federal Government's General Schedule pay scales for grades GS-11 through GS-14, according to NASA's website. One job listing pegs that at $64,724 to $141,715 per year.
The quest for astronauts comes on the heels of a September report from the National Research Council, which argued that the United States must maintain a strong astronaut corps, even though human space flight has been temporarily stalled for NASA and many astronauts have retired or quit this year.
To learn more about astronaut training -- or to apply for the class -- visit astronauts.nasa.gov.