Mystery holes form at Indiana Dunes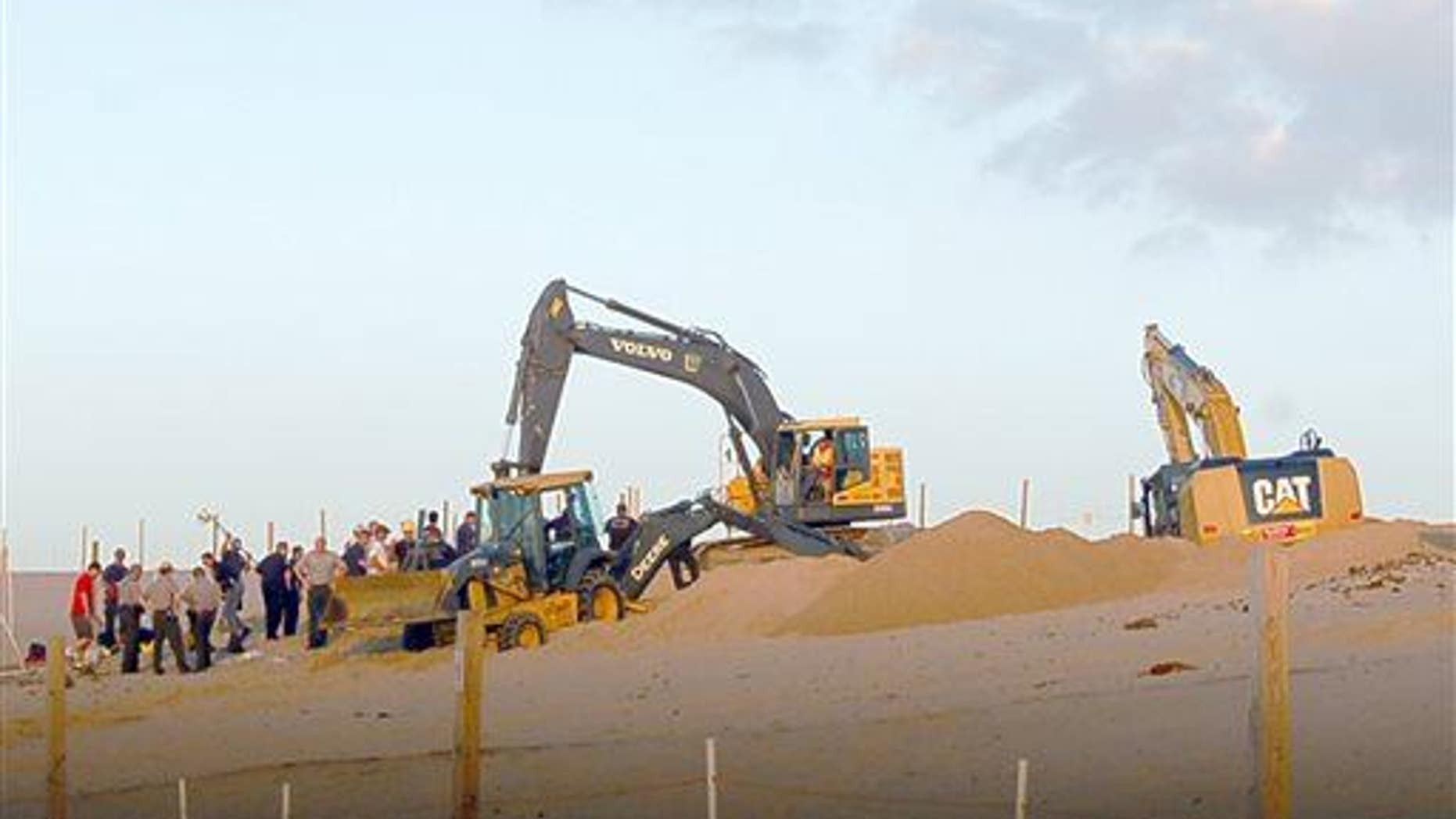 Officials have shut down a popular public sand dune in Indiana where mysterious holes are appearing—one of which swallowed up a boy for three hours last summer, the Times of Northwest Indiana reports.
Two more holes have opened up since then and other depressions have been sighted, prompting the shut-down of Mount Baldy at Indiana Dunes National Lakeshore. But no one knows why it's happening; the holes, which measure about a foot in diameter, exist for no more than 24 hours, at which point they collapse and are refilled with neighboring sand.
"We're seeing what appears to be a new geological phenomenon," geologist Erin Argyilan tells the Chicago Tribune. She has mapped the terrain, studied sediment, and looked at wind patterns for the past 10 months, but still, no luck.
She's driven partly by personal reasons, because she was working there on July 12 when she heard parents screaming that their 6-year-old son had been swallowed by a hole.
Firefighters came and pulled out Nathan Woessner of Sterling, Ill., from under 11 feet of sediment. "I cried for three days," says Argyilan. So what could be behind it? She knows that human activity has affected the dunes, including past mining to make glass Mason jars and constructions like jetties on the harbor.
There are also underground, decaying trees that might form the holes. Whatever it is, the National Park Service is planning an extensive investigation while the dunes are closed.
(Another natural mystery, this one found underwater, has been solved.)
More From Newser