Mysterious Swiss mummy with syphilis is Boris Johnson's relative, experts say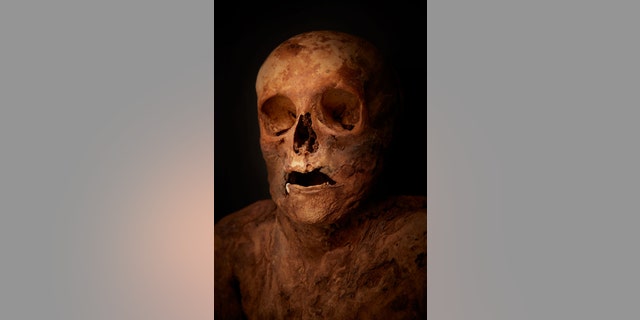 LONDON (AP) — Researchers have identified a syphilis-ravaged mummified body found in a Basel churchyard as a wealthy 18th-century Swiss woman who is an ancestor of British Foreign Secretary Boris Johnson.
The body of an apparently wealthy woman was found decades ago during renovations on the Barfuesser Church in the Swiss city. There was no gravestone, and her identity was a mystery.
Basel's Natural History Museum says its experts led an international team that identified her. The results will be shown on Swiss television Thursday.
The BBC says DNA extracted from the mummy's toe has revealed she is Anna Catharina Bischoff, a member of a prominent Basel family who died in 1787.
Her daughter married Christian Hubert Baron Pfeffel von Kriegelstein, an ancestor of Britain's foreign minister, Alexander Boris de Pfeffel Johnson