Mountain lion caught after wandering through Texas neighborhood
Authorities in Texas were forced to evacuate some homes in a city on the southern border with Mexico on Sunday after a mountain lion wandered through the area.
The Laredo Police Department said in a Facebook post the mountain lion ended up in the Santa Rita subdivision before it was "humanely tranquilized" by a veterinarian.
"This is one for the books for sure," police said. "These animals do not tend to enter heavily populated areas. However, the neighborhood is very close to the animal's natural habitat along the Rio Grande. This call is why there is no such thing as a routine day on patrol."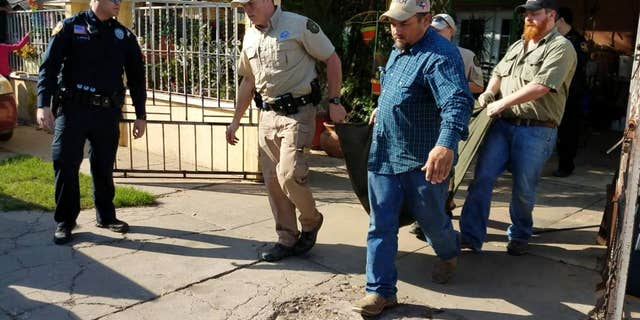 Officials from the Texas Game Warden plan to assess the animal, and then release it back into the wild away from populated areas.
Mountain lions are native to Texas, and have been spotted in every county except for the northernmost counties of the Panhandle region, according to the Texas Parks and Wildlife Department.
MOUNTAIN LION CRASHES THROUGH CALIFORNIA WOMAN'S BEDROOM WINDOW
"Despite reports of mountain lion attacks on people in California, mountain lion attacks are rare," the agency said. "Only four attacks on humans in Texas have been reported since 1980, all of them in remote areas of West Texas."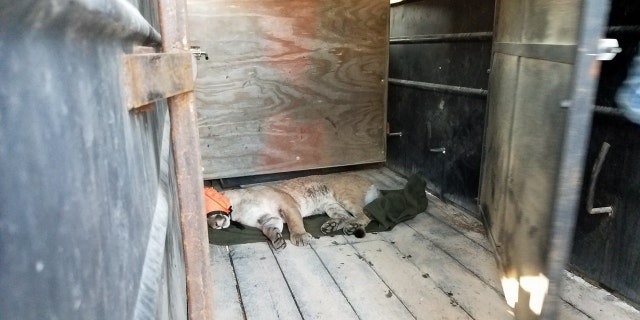 The wildlife agency suggests that people who live in areas inhabited by mountain lions install outdoor lighting after dark, remove vegetation from around the house that the animal could hide in,  and mostly importantly: "DO NOT APPROACH a mountain lion to get a  better view or picture."