More than 2K pieces of the 'Buddha' found in box in China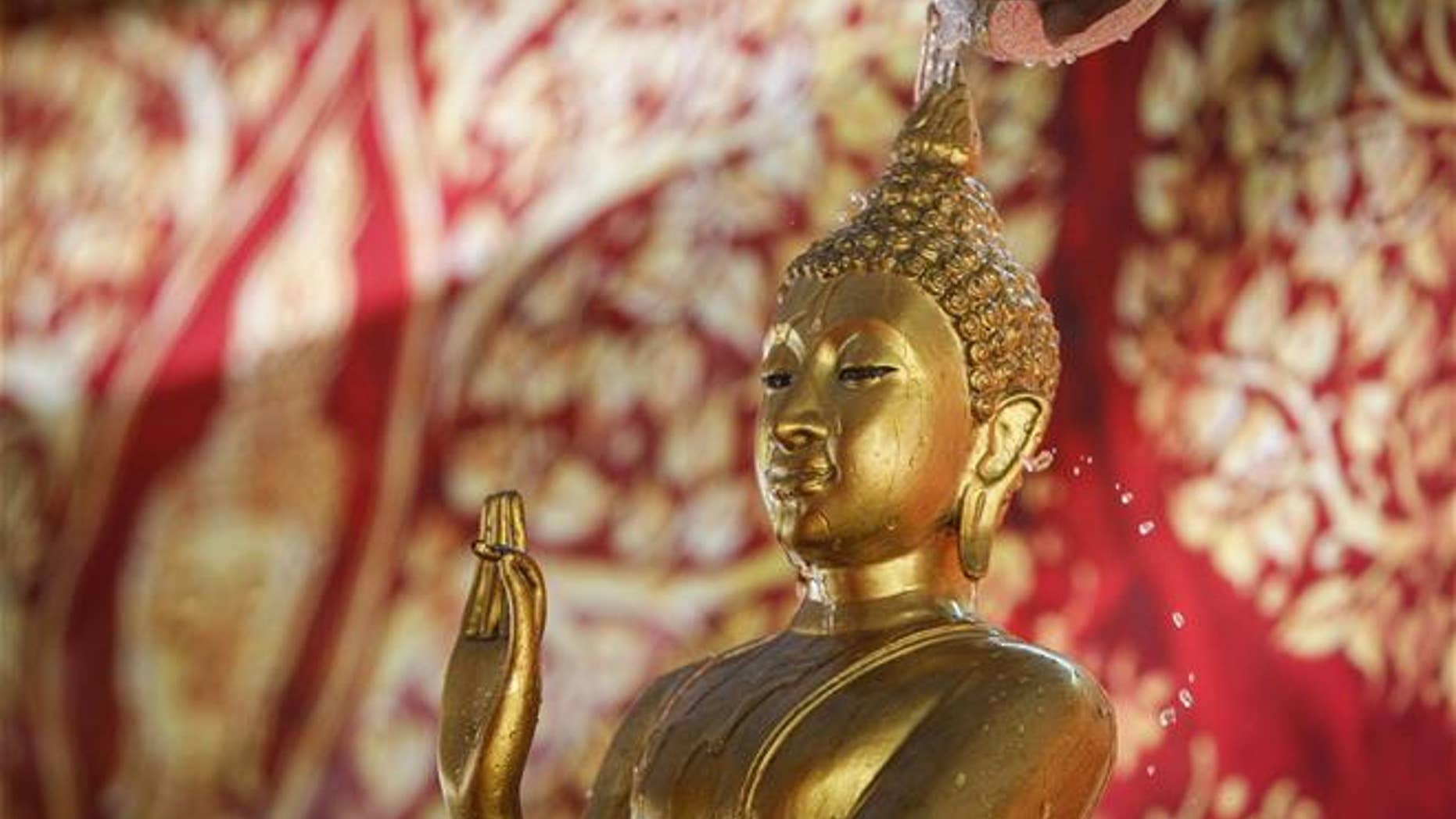 When Siddhartha Gautama, aka the Buddha, died 2,600 years ago, legend has it that he was cremated and his remains split up among eight royal families, then eventually dispersed to several different countries.
Now scientists in Jingchuan County, China, say they've found a box with thousands of pieces of his "sarira" (cremated remains, including teeth and bones) with a message inscribed from a pair of monks who'd embarked on a 20-year-plus mission to collect as much of the famous ascetic's remnants as they could find, Live Science reports.
Those two holy men, Yunjiang and Zhiming, apparently buried the box more than 1,000 years ago, in June 1013. The translated inscription on the container explained whose remains they believed they'd found and how they'd "buried them in the Manjusri Hall of this temple." Also found at the same site: pieces of a structure that scientists speculate could have been from the aforementioned Manjusri Hall, as well as 260 statues that depict the Buddha, various gods, people who'd sought enlightenment (and those who'd found it), and carved stone slabs known as steles—a "discovery that's of cultural and historical significance regardless of the origins of the bones themselves," per a release.
All were originally found in 2012 by villagers fixing roads in the area, but the discovery was just this year translated into English in the Chinese Cultural Relics journal.
Scientists aren't sure if the statues were buried at the same time as the box. They also note other remains marked as being the Buddha have been found previously in China; they don't indicate whether they believe these are the real deal.
(A mummified man was found in an ancient Buddha statue.)
This article originally appeared on Newser: More than 2K Pieces of the 'Buddha' Found in Box in China