Molly Brown's Titanic cup sold at auction for $200,000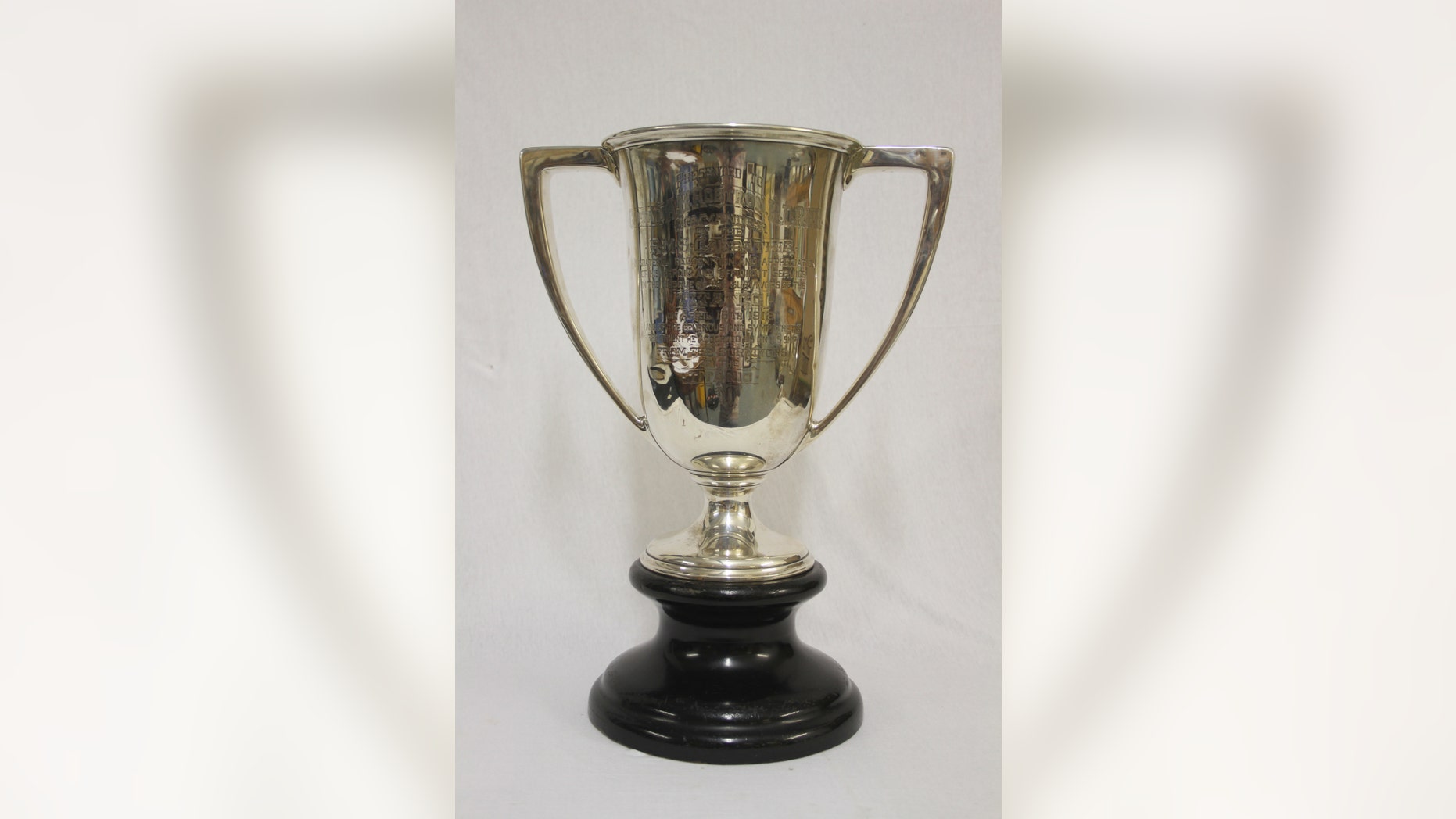 A cup presented by Titanic survivor Molly Brown to the captain of rescue ship Carpathia sold for $200,000 in a major UK auction of Titanic memorabilia Saturday.
The cup had a presale estimate of between $61,824 and $92,736.
A photo purportedly showing the iceberg that sank the Titanic also sold for $32,000 in the auction by Henry Aldridge & Son in Devizes, Wiltshire. The lot, containing the photo and accompanying documents, had a presale estimate of between $15,482 and $23,223.
Related: Did this iceberg sink the Titanic?
"The eternal appeal of the Titanic story is perfectly illustrated by the interest in the sale," Henry Aldridge & Son Auctioneer Andrew Aldridge told FoxNews.com, via email. "The prices achieved for these iconic pieces of history reflect this - the Molly Brown loving cup is now the third most expensive Titanic artefact ever sold!"
The Titanic, which struck an iceberg at 11:40 p.m. ship's time on April 14 1912, sank just over two hours later with the loss of more than 1,500 lives.
Brown, who later famously became known as the "unsinkable Molly Brown," presented the sterling silver loving cup to Carpathia's Captain Sir Arthur Henry Rostron in a ceremony in New York on May 29 1912.
Captain Rostron and his crew rescued 705 Titanic survivors on April 15, 1912. Brown was on one of the last lifeboats to reach Carpathia, and once onboard, helped establish a committee to raise money for destitute survivors. The committee had raised around $10,000 before the Carpathia had even reached New York, according to Henry Aldridge & Son.
A ceremony arranged for the following month recognized Carpathia's crew, with each crewmember presented with either a gold, silver or bronze medal, dependent on their rank.
A dedication on the loving cup reads: "In grateful recognition and appreciation of his heroic and efficient service in the rescue of the survivors of the Titanic on April 15th 1912, and of the generous and sympathetic treatment he accorded us on his ship. From the Survivors of the Titanic."
Follow James Rogers on Twitter @jamesjrogers